Windows 10 Features and Navigation
Instructor Steven Fullmer
In this video, Windows Instructor Steve Fullmer presents the navigation and some of the new features associated with Windows 10 including Sysinternals Tools for Windows Client, Windows core concepts, exploring Process Explorer as well as some of the features that are not yet ready for prime time but will be released shortly in the future with Windows 10.  For more, see our Windows 10 Blogs that Steve referenced in the video webinar.
Download Windows 10 Features and Navigation Presentation
Want more free webinars?
Sign-up
for our mailing list!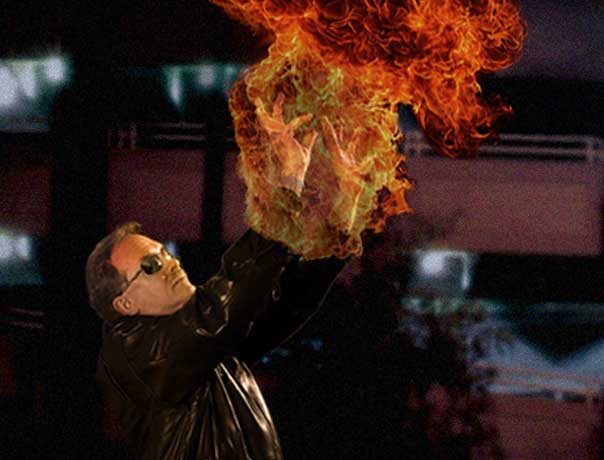 Steven M. Fullmer, PMP, MBA, MCT/CTT+, CDP Steven has a global reputation as a project manager, chief technology officer, and computer systems innovator. He has authored more than 100 articles and a dozen courses in the fields of project management, productivity, business analysis, and computer technology. He has more than thirty years of professional design and project management experience in finance and high technology firms. He is founder and president of Blue Sphere Solutions, a technology project consultancy as well as a staff instructor for Interface Technical Training.
Comments:
Upcoming Courses
Steven Fullmer Teaches
PMPC - PMPC: Project Management Fundamentals and Professional Certification (PMP)
SEC+501 - SEC+501: CompTIA Security+ with Certification Exam SY0-501
PMI-PBA - PMI-PBA: Business Analysis for IT Analysts and Project Managers (PMI-PBA Certification)
PMPC - PMPC: Project Management Fundamentals and Professional Certification (PMP)
A+901 - A+901: CompTIA A+ Certification with Exam 220-901
A+902 - A+902: CompTIA A+ Certification with Exam 220-902
PMPCv6 - PMPCv6: Project Management Fundamentals and Professional (PMP) Certification PMBOK™ 6th Edition
PMI-PBA - PMI-PBA: Business Analysis for IT Analysts and Project Managers (PMI-PBA Certification)
SEC+501 - SEC+501: CompTIA Security+ with Certification Exam SY0-501
PMPCv6 - PMPCv6: Project Management Fundamentals and Professional (PMP) Certification PMBOK™ 6th Edition
A+901 - A+901: CompTIA A+ Certification with Exam 220-901
PMI-PBA - PMI-PBA: Business Analysis for IT Analysts and Project Managers (PMI-PBA Certification)
PMPCv6 - PMPCv6: Project Management Fundamentals and Professional (PMP) Certification PMBOK™ 6th Edition
A+902 - A+902: CompTIA A+ Certification with Exam 220-902
PMI-PBA - PMI-PBA: Business Analysis for IT Analysts and Project Managers (PMI-PBA Certification)
SEC+501 - SEC+501: CompTIA Security+ with Certification Exam SY0-501
PMPCv6 - PMPCv6: Project Management Fundamentals and Professional (PMP) Certification PMBOK™ 6th Edition