Dynamic User Account in Active Directory – Turn on Auditing

Dynamic User Account in Active Directory – Turn on Auditing
Like This Video
0
16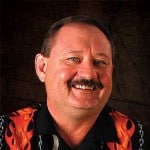 The Dynamic User Account user object can be created in Active Directory that will leave no trace of activity unless you have auditing activated.
In this video, Windows Server Instructor Rick Trader shows what a Dynamic User Object is and how access tokens are used. Rick shows how to enable Auditing and use the security logs within the server to provide details information about access.

0
211
1
In this Office 365 training video, instructor Spike Xavier demonstrates how to create users and manage passwords in Office 365.

0
46
1
In this video, Windows Instructor Steve Fullmer presents the navigation and some of the new features associated with Windows 10 including Sysinternals Tools for Windows Client, Windows core concepts, exploring Process Explorer as well as some of the features that are not yet ready for prime time but will be released shortly in the future with Windows 10.

2
300
3
In this IT Security training video, Security expert Mike Danseglio (CISSP / CEH) will perform several malware investigations including rootkits, botnets, viruses, and browser toolbars.