How to use CSVDE Comma Separated Value Data Exchange to Import and Export users into an Active Directory Database in Windows Server 2016
Home
>
Blogs
>
Windows Server 2012
> How to use CSVDE Comma Separated Value Data Exchange to Import and Export users into an Active Directory Database in Windows Server 2016
How to use CSVDE Comma Separated Value Data Exchange to Import and Export users into an Active Directory Database in Windows Server 2016
Like This Blog
3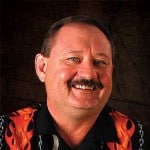 ---
In this video, Windows Server Instructor Rick Trader presents how to use Comma Separated Value Data Exchange  (CSVDE) to import and export users into an Active Directory Databases.
For more Windows Server 2016 & 2012R2 video training from Rick Trader, see the following videos:
How to Use Ldifde to Manage Active Directory in Server 2016
Dynamic User Account in Windows Server 2016 and the Need for Auditing Services
How to Setup and Use Dynamic Groups TTL Windows Server 2016 and Server 2012R2
For all technologies we teach, see our complete course schedule.
Until next time, RIDE SAFE!
Rick Trader
Windows Server Instructor – Interface Technical Training
Phoenix, AZ

0
71
0
In this video, PowerShell instructor Jason Yoder shows how to add Methods (PSMethod) to your code using free software that's added into the PSObject. For instructor-led PowerShell courses, see our course schedule. Microsoft Windows PowerShell Training Download the Building Methods PowerShell script</a> used in this video. <# ╔══════════════════════════════════════════════════════════════════════════════╗ ║ ║ ║ Building Methods ║ ╟──────────────────────────────────────────────────────────────────────────────╢ … Continue reading How to Build in a PSMethod to your PowerShell Code

1
1832
1
In this video, Windows Server Instructor Rick Trader presents How to use a bulk import / export tool (Ldifde) in Windows Server 2016 to manage your Active Directory database. Light-Weight Directory Access Protocol Data Interchange Format Data Exchange (Ldifde)  Ldifde allows for administrators to export their Active Directory Database or import bulk tools into their … Continue reading How to Use Ldifde to Manage Active Directory in Windows Server 2016