Fixing a Misconfigured Subnet Mask from within the Router

Fixing a Misconfigured Subnet Mask from within the Router
Like This Video
0
15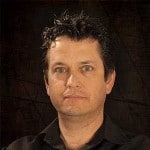 In a previous video, Mark Jacob discussed identifying and fixing subnet masks in a typical environment. In this video, Mark shows how to find and fix a misconfigured Subnet Mask from within the Router.
Also see: Identifying and Fixing Misconfigured Subnet Masks in Your Network Environment

0
188
1
In this video, Cisco CCNA & CCNP instructor Mark Jacob shows how to troubleshoot OSPF Adjacency issues by showing the distance between routers with the show ip ospf neighbor command.

0
366
1
In this video, Cisco CCNA instructor Mark Jacob show how to find and fix misconfigured subnet masks in a typical IT network environment. Mark Jacob Cisco and CompTIA Network + Instructor – Interface Technical Training Phoenix, AZ

0
1733
5
See our class schedule for complete Course Schedule Training. Classes are held in Phoenix, AZ and can be attended online from anywhere in the world with RemoteLive™. Instructor: Rick Trader  Video Transcription: One of the things that we might have to do in our corporate network is to take a class of IP addresses and then subnet that into … Continue reading Subnetting a TCP/IP Network using the Magic Box Method