Fixing a Misconfigured Subnet Mask from within the Router

Fixing a Misconfigured Subnet Mask from within the Router
Like This Video
0
41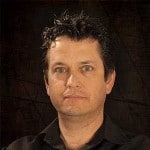 In a previous video, Mark Jacob discussed identifying and fixing subnet masks in a typical environment. In this video, Mark shows how to find and fix a misconfigured Subnet Mask from within the Router.
Also see: Identifying and Fixing Misconfigured Subnet Masks in Your Network Environment

0
692
1
This content is from our CompTIA Network + Video Certification Training Course. Start training today! In this video, CompTIA Network + instructor Rick Trader demonstrates how to use cable testers in network environments. Let's look at some tools that we can use to test our different cables in our environment. Cable Testers Properly Wired Connectivity … Continue reading Cable Testers and How to Use them in Network Environments

0
4288
4
In this video, Cisco CCNA instructor Mark Jacob shows how to create a Login and Message of the Day (MOTD) banners in Cisco IOS. The Banner is an interesting feature of the Cisco IOS. You could probably get by without it, but in a commercial environment you want to have it.

0
249
1
In this video, Cisco CCNA & CCNP instructor Mark Jacob shows how to troubleshoot OSPF Adjacency issues by showing the distance between routers with the show ip ospf neighbor command.