Understanding Traffic Shaping – QoS and CoS

Understanding Traffic Shaping – QoS and CoS
Like This Video
0
460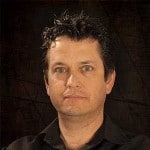 This content is from our CompTIA Network + Video Certification Training Course. Start training today!
---
In this video, CompTIA Network + instructor Mark Jacob teaches traffic shaping methods.
In this section, we're going be talking about traffic shaping methods, which is one of the associated pieces to quality of service. Anytime there is a discussion about quality of service is it doesn't even enter into the discussion if you don't have contention for bandwidth.
Until next time….
Mark Jacob
Cisco and CompTIA Network + Instructor – Interface Technical Training
Phoenix, AZ
Video Certification Training: CompTIA Network +
Category
CompTIA Network +
Tags
bandwidth, Class of Service, CoS, delay, DiffServ, DSCP, Packet loss, Protocol Data Unit, QoS, Quality of Service, Traffic Shaping

0
130
0
In this video, you will gain an understanding of Agile and Scrum Master Certification terminologies and concepts to help you make better decisions in your Project Management capabilities. Whether you're a developer looking to obtain an Agile or Scrum Master Certification, or you're a Project Manager/Product Owner who is attempting to get your product or … Continue reading Agile Methodology in Project Management

0
570
3
In this Office 365 training video, instructor Spike Xavier demonstrates how to create users and manage passwords in Office 365.

4
520
3
In this IT Security training video, Security expert Mike Danseglio (CISSP / CEH) will perform several malware investigations including rootkits, botnets, viruses, and browser toolbars.