Understanding Traffic Shaping – QoS and CoS

Understanding Traffic Shaping – QoS and CoS
Like This Video
0
2427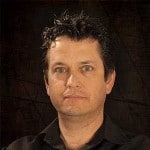 This content is from our CompTIA Network + Video Certification Training Course. Start training today!
---
In this video, CompTIA Network + instructor Mark Jacob teaches traffic shaping methods.
In this section, we're going be talking about traffic shaping methods, which is one of the associated pieces to quality of service. Anytime there is a discussion about quality of service is it doesn't even enter into the discussion if you don't have contention for bandwidth.
Until next time….
Mark Jacob
Cisco and CompTIA Network + Instructor – Interface Technical Training
Phoenix, AZ
Video Certification Training: CompTIA Network +
Category
CompTIA Network +
Tags
bandwidth, Class of Service, CoS, delay, DiffServ, DSCP, Packet loss, Protocol Data Unit, QoS, Quality of Service, Traffic Shaping

0
3661
0
Mark Jacob, Cisco Instructor, presents an introduction to Cisco Modeling Labs 2.0 or CML2.0, an upgrade to Cisco's VIRL Personal Edition. Mark demonstrates Terminal Emulator access to console, as well as console access from within the CML2.0 product. Hello, I'm Mark Jacob, a Cisco Instructor and Network Instructor at Interface Technical Training. I've been using … Continue reading A Simple Introduction to Cisco CML2


0
4196
4
In this video, Cisco CCNA instructor Mark Jacob shows how to create a Login and Message of the Day (MOTD) banners in Cisco IOS. The Banner is an interesting feature of the Cisco IOS. You could probably get by without it, but in a commercial environment you want to have it.