PMI-PBA Business Analysis or IIBA CBAP Certification

PMI-PBA Business Analysis or IIBA CBAP Certification
Like This Video
0
23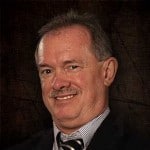 With the addition of PMI's Professional Business Analyst Certification (PMI-PBA)  the question arises, do you want to try to get the IIBA, International institute of Business Analyst certification under your belt or do you want to go with the PMI Certification track?
Now there are different organizations that offer aspects of Business Analyst Certification, but these are the two organizations most actively promoting Business Analysts and Business Analysis as a profession, and helping to refine an understanding of the tools, terms, and techniques. But their approaches in the certifications are just a little bit different, so which one is for you?
Here at Interface Technical Training, I'm teaching the PMI, Professional Business Analysis, but I was a founding officer of the Phoenix IIBA Chapter in its founding years 2003, 2005 as some of the first chapters, the concept of IIBA, and the development of the Business Analyst Body of Knowledge (BABOK), were founded.
I chose to focus on project management because that's my career, but I have a deep passion to help people promote business analysis going either way.
What's the difference if you're trying to make a decision for which way you want to go from a certification/career track path? The audiences are quite different.
For instructor-led PMI-PBA Certification, see our Project Management schedule.
Steven Fullmer
Interface Technical Training Staff Instructor
Steve teaches PMI-PBA: Business Analysis Certification,  PMP: Project Management Fundamentals and Professional Certification, Windows 10, and CompTIA classes in Phoenix, Arizona.

0
184
0
In this video, you will gain an understanding of Agile and Scrum Master Certification terminologies and concepts to help you make better decisions in your Project Management capabilities. Whether you're a developer looking to obtain an Agile or Scrum Master Certification, or you're a Project Manager/Product Owner who is attempting to get your product or … Continue reading Agile Methodology in Project Management

0
950
3
This is part 1 of our 5-part Office 365 free training course. In this Office 365 training video, instructor Spike Xavier introduces some of the most popular services found in Microsoft Office 365 including the Admin Portal and Admin Center. For instructor-led Office 365 training classes, see our course schedule: Spike Xavier SharePoint Instructor – … Continue reading An Overview of Office 365 – Administration Portal and Admin Center

0
795
4
In this Office 365 training video, instructor Spike Xavier demonstrates how to create users and manage passwords in Office 365. For instructor-led Office 365 training classes, see our course schedulle: Spike Xavier SharePoint Instructor – Interface Technical Training Phoenix, AZ 20347: Enabling and Managing Office 365