PMI-PBA Business Analysis or IIBA CBAP Certification

PMI-PBA Business Analysis or IIBA CBAP Certification
Like This Video
0
24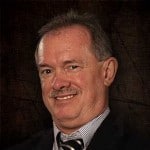 With the addition of PMI's Professional Business Analyst Certification (PMI-PBA)  the question arises, do you want to try to get the IIBA, International institute of Business Analyst certification under your belt or do you want to go with the PMI Certification track?
Now there are different organizations that offer aspects of Business Analyst Certification, but these are the two organizations most actively promoting Business Analysts and Business Analysis as a profession, and helping to refine an understanding of the tools, terms, and techniques. But their approaches in the certifications are just a little bit different, so which one is for you?
Here at Interface Technical Training, I'm teaching the PMI, Professional Business Analysis, but I was a founding officer of the Phoenix IIBA Chapter in its founding years 2003, 2005 as some of the first chapters, the concept of IIBA, and the development of the Business Analyst Body of Knowledge (BABOK), were founded.
I chose to focus on project management because that's my career, but I have a deep passion to help people promote business analysis going either way.
What's the difference if you're trying to make a decision for which way you want to go from a certification/career track path? The audiences are quite different.
For instructor-led PMI-PBA Certification, see our Project Management schedule.
Steven Fullmer
Interface Technical Training Staff Instructor
Steve teaches PMI-PBA: Business Analysis Certification,  PMP: Project Management Fundamentals and Professional Certification, Windows 10, and CompTIA classes in Phoenix, Arizona.

0
3794
0
Mark Jacob, Cisco Instructor, presents an introduction to Cisco Modeling Labs 2.0 or CML2.0, an upgrade to Cisco's VIRL Personal Edition. Mark demonstrates Terminal Emulator access to console, as well as console access from within the CML2.0 product. Hello, I'm Mark Jacob, a Cisco Instructor and Network Instructor at Interface Technical Training. I've been using … Continue reading A Simple Introduction to Cisco CML2


0
249
1
In this video, Cisco CCNA & CCNP instructor Mark Jacob shows how to troubleshoot OSPF Adjacency issues by showing the distance between routers with the show ip ospf neighbor command.