Principles of Decision Tree Design and Analysis in Project Management (PMP)

Principles of Decision Tree Design and Analysis in Project Management (PMP)
Like This Video
0
57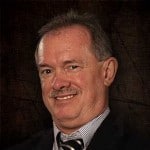 In this Project Management Professional (PMP) training video, learn how about Decision Trees and how to solve them with Risk Analysis.
Existentialism conveys themes like the importance of choice, contingencies, and extreme situations.  How do you choose when the decision is hard? (If the decision is easy, you just choose.) When the decision is hard, we seek reasons and if we can't find them we create them.  Much like Alice in Wonderland, we become the author of our own strange existence.  The outcome becomes us.
We learn how to solve decision trees for project management exams.  Solving a complex situation that has been logically laid out before you is simple.  Do you know how to lay out your options when the situation is complex or the choices appear equally hard? Or do you merely eat the cake or drink the potion and hope for the best?  Would you like to learn? Join Steven Fullmer to learn how to maximize choice by creating and applying the principle of decision tree design and analysis.
For instructor-led PMI-PBA Certification, see our Project Management schedule.
Steven Fullmer
Interface Technical Training Staff Instructor
Steve teaches PMI-PBA: Business Analysis Certification,  PMP: Project Management Fundamentals and Professional Certification, Windows 10, and CompTIA classes in Phoenix, Arizona.

0
183
0
This video is from our PMI-PBA Business Analysis for IT Analysts and Project Managers (PMI-PBA)® Certification now available at Interface Technical Training. Also see Steve's PMP Project Management Certification Course: Project Management Professional (PMP®) Certification Video Training PMBOK® 6th Edition  Video Transcription: Data Models are part of the elicitation analysis in PMI-PBA. This is the way … Continue reading Data Models in Business Analysis

0
71
0
In this video, PowerShell instructor Jason Yoder shows how to add Methods (PSMethod) to your code using free software that's added into the PSObject. For instructor-led PowerShell courses, see our course schedule. Microsoft Windows PowerShell Training Download the Building Methods PowerShell script</a> used in this video. <# ╔══════════════════════════════════════════════════════════════════════════════╗ ║ ║ ║ Building Methods ║ ╟──────────────────────────────────────────────────────────────────────────────╢ … Continue reading How to Build in a PSMethod to your PowerShell Code