Is Public Wi-Fi Secure?
Like This Video
0
19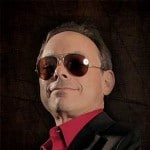 In this video, Security instructor Mike Danseglio explains that WiFi is not secure.

0
97
1
In this video, Windows Instructor Steve Fullmer presents the navigation and some of the new features associated with Windows 10 including Sysinternals Tools for Windows Client, Windows core concepts, exploring Process Explorer as well as some of the features that are not yet ready for prime time but will be released shortly in the future with Windows 10.

0
1662
3
I'm sure you've ran into a situation where a user is attempting to log into a machine but they're getting prompted that there's no secure password or a secure channel for the client computer to the Domain Controller? Or a user appears to not be getting their Group Policy Settings or their New Group Membership.

4
508
3
In this IT Security training video, Security expert Mike Danseglio (CISSP / CEH) will perform several malware investigations including rootkits, botnets, viruses, and browser toolbars.