Can you really use SharePoint to manage process? YES.
Can you really use SharePoint to manage process? YES.
Like This Blog
3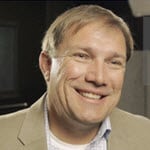 About three years ago I was in charge of all IT operations for a managed service provider and had just completed an assessment of our service management processes. In that assessment we discovered that several key Service Management processes had very low maturity and the tools being used were inadequate and not deployed correctly. One process that had particular challenges was Change Management. Simply put it was manually based and ad hoc. This created much anxiety and frustration since this process was vital to our business agility. Our goal was to rebuild and optimize the process to get a full understanding of our capabilities before we purchased a new tool and slammed the process into it.
Our solution? Microsoft SharePoint.
Lucky for us, we had a resource on staff who had been playing with SharePoint as a hobby and had a very strong understanding of its capabilities. He suggested we let him build the Change Management process; all he needed was a good understanding of the requirements, the process and activities, and some use cases. After a few days of white-boarding and analysis, we had an automated process – and it worked well for us. Of course there were some limitations, chief among them being the lack of synchronization with other processes, so we weighed our options: do we keep charging forward and build more of these processes in SharePoint or do we use this pilot as a way to prepare us for selecting a new enterprise class Service Management tool? We chose the latter, but knowing what I know today, I don't see why we couldn't have picked the former.
Since that time, the subject of leveraging SharePoint with Service Management processes has entered into conversation more times than I can count, so this must be something worth discussing.
Last year, Spike Xavier and I did a presentation at the Arizona itSMF Local Interest Group's annual summit on using SharePoint to help manage processes, and we found a packed room in front of us wanting more, so Spike posted the content of our presentation in his blog which was a big hit. ITIL – Incident Management with SharePoint 2010 using SharePoint 2010 Designer Workflows. You will find step by step instructions to building a workflow for a very basic Incident Management process, and how we did it in this presentation. Wanting more for myself, I attended a remote-live SharePoint class this month taught by Spike. My head was spinning as he demonstrated to me the flexibility and utility of the tool, and I found myself thinking about the managed service provider I mentioned above and how we proved that it could be done. So, the bottom line to this blog is this: YES, you can use SharePoint to manage your processes!
I am not telling you to trash your current tools and deploy all of your service management processes on SharePoint. What I'm saying is that I've seen many organizations waste countless hours and dollars by deploying complex Service Management tools into organizations without first understanding the mechanics of their processes. You've undoubtedly heard the time honored phrase "a fool with a tool is still a fool." If you have the talent, the processes, and the willingness to build the process, use this to essentially shake out your processes before you deploy them. Use the steps described below to help you in your journey.
Make sure you have the right ingredients:
1. You must have SharePoint (many organizations don't know this, but most of the functionality you need is actually part of the free version).
2. You must have somebody who knows SharePoint (if you don't have this person, get one or get somebody trained).
3. You must have processes that need automation (preferably based on good Service Management practices, i.e. ITIL).
4. You must have process ownership (somebody with accountability/responsibility who can drive the process design and control).
Determine what processes need automation:
The table below is only a sample of the possible processes that can be automated on SharePoint. The best approach is to select the processes based on business need.
Possible process

How SharePoint can help

Service Catalog

Create a static (and later an actionable) taxonomy of
IT services in a central location that includes the essential information for
customers related to those services.

Knowledge Management

Create a Wiki to share internal knowledge followed by a
system to manage content (documents, etc.) that can be easily accessible and
useful to knowledge workers.

Incident Management

Forms and workflows to create incident tickets,
classify and prioritize those tickets, escalate tickets, track status, and
close tickets.

Request Fulfillment

Create workflows and approvals for standard services so
customers can request and receive approved services.

Change Management

Identify change types, workflows based on various
process models, approvals, and tracking capabilities.
Design the process before you design the tool:
1. Design the high level process flow (using swim-lanes is a useful technique)
2. Determine appropriate business rules and attributes of the tasks and activities in the process.
3. Assign roles to the process and associated tasks and activities (RACI charts are useful here).
4. Determine the appropriate metrics and KPIs that will be used to measure the process.
5. Build use-cases for the process so that your SharePoint developer can begin building the process.
Build, test, and deploy:
1. Ensure close collaboration between the process design team and the SharePoint development team.
2. Test the solution to ensure proper process behavior.
3. Pilot the solution to determine any significant issues that require changes are considered and added.
4. Train the staff, and communicate!
5. Don't forget to follow your organizational change, configuration, and release policies when deploying.
Decide what to do next:
1. Use a continual service improvement approach. The Deming Model is crucial – Plan, Do, Check, Act.
2. Use a phased approach to deploying processes, for example, Service Catalog followed by Knowledge Management followed by Incident Management, etc.
Was this helpful? I certainly hope so, because it was for me, and many other organizations. One parting thought I'd like to share is that the success of your process deployment is dependent on your ability to understand the process before you launch it into a tool. I get frustrated when I hear "the tool isn't any good" when I know the tool they are referring to is in fact a very good one. Process first!
As always I'm very interested in your thoughts and comments, more importantly any good examples of where you have done this too!
Mark Thomas
Director of Business Services
Interface Technical Training
Upcoming classes by Mark Thomas at Interface Technical Training
ITIL200: ITIL V3 Foundations Certification Course
ITIL-SO: ITIL v3 Intermediate Lifecycle: Service Operation with Certification Exam
COBIT200: COBIT 4.1 Foundation & Implementation. IT Governance Training
BA200: Business Analysis training for the IT Professional

0
3850
0
Mark Jacob, Cisco Instructor, presents an introduction to Cisco Modeling Labs 2.0 or CML2.0, an upgrade to Cisco's VIRL Personal Edition. Mark demonstrates Terminal Emulator access to console, as well as console access from within the CML2.0 product. Hello, I'm Mark Jacob, a Cisco Instructor and Network Instructor at Interface Technical Training. I've been using … Continue reading A Simple Introduction to Cisco CML2

0
713
1
This content is from our CompTIA Network + Video Certification Training Course. Start training today! In this video, CompTIA Network + instructor Rick Trader demonstrates how to use cable testers in network environments. Let's look at some tools that we can use to test our different cables in our environment. Cable Testers Properly Wired Connectivity … Continue reading Cable Testers and How to Use them in Network Environments

0
271
2
In this video, Security Instructor Mike Danseglio demonstrates how to use BitLocker in Window 10 to secure files on a USB Flash drive that adhere to stricter data protection requirements as found inside Government entities. BitLocker 2-day instructor-led training is now available at Interface: BITLOCK: Planning and Deploying BitLocker Drive Encryption Training Video Transcription: Hi. … Continue reading Government Edition – Encrypting a USB Flash Drive in Windows 10