How to Force System Center Configuration Manager Client Updates
How to Force System Center Configuration Manager Client Updates
2
8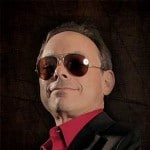 When working with System Center Configuration Manager 2007, 2012, or 2012 R2, you probably make changes to client configuration settings. Some of the changes don't need to reach your managed clients very quickly, while others could be considered more important. For example, you may need to enable compliance evaluation and run an evaluation cycle prior to an impending IT audit. You need those settings retrieved and applied quickly so you have enough time to run your SCCM reports.
If you're like most administrators, you'll follow these steps:
1. Make the configuration changes in the System Center 2012 Configuration Manager console.
2. Instruct users to open Control Panel, click Configuration Manager, and select the Actions tab.
3. Click Machine Policy Retrieval & Evaluation Cycle, and then click Run Now. This is shown in Figure 1.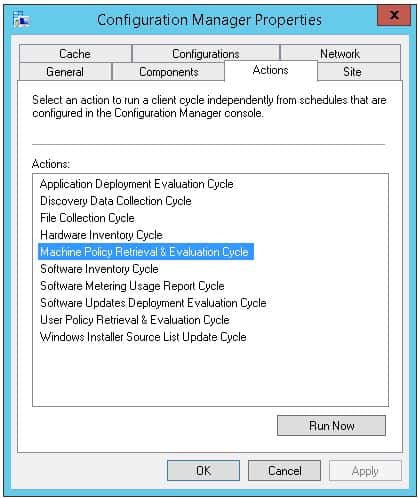 Figure 1. The Run Now button is a trap!
4. Read the message and click OK.
5. Expect the cycle to instantly finish.
6. If the cycle does not complete immediately, repeat steps 3-5.
What's Really Happening?
The text in the message said, "The selected cycle will run and might take several minutes to refresh." That is an accurate statement. The cycle does not always run immediately, and may run as a background thread at a low priority. That means there is a significant chance that the cycle will take a few minutes.
The Configuration Manager client is designed to not interfere with normal system operation. As a result, it uses its own internal logic to measure system activity and resource utilization and adjusts its behavior accordingly. That means when the CM client believes the system is too busy, it slows down or pauses its work. Regardless of how many times you press the Run Now button.
How Do I Force the Client to Do It Now?
You don't. The Run Now button is a suggestion. There is no, "Do this immediately" button included with the System Center Configuration Manager client software. It is simply not designed to accept demands for instant results.
Is There Another Way? Perhaps a Tool…?
Yes! Luckily there's an out-of-box tool called Client Center for ConfigurationManager that can help. While not included with the official Configuration Manager installation, it is well worth exploring for its rich client analysis and control options.
Enjoy and happy configuring!
Mike Danseglio -CISSP / CEH
Interface Technical Training – Technical Director and Instructor
Mike  teaches Microsoft System Center classes at Interface Technical Training in Phoenix, AZ. Many of his classes can be attended online from anywhere with RemoteLive™

0
3698
0
Mark Jacob, Cisco Instructor, presents an introduction to Cisco Modeling Labs 2.0 or CML2.0, an upgrade to Cisco's VIRL Personal Edition. Mark demonstrates Terminal Emulator access to console, as well as console access from within the CML2.0 product. Hello, I'm Mark Jacob, a Cisco Instructor and Network Instructor at Interface Technical Training. I've been using … Continue reading A Simple Introduction to Cisco CML2

0
269
2
In this video, Security Instructor Mike Danseglio demonstrates how to use BitLocker in Window 10 to secure files on a USB Flash drive that adhere to stricter data protection requirements as found inside Government entities. BitLocker 2-day instructor-led training is now available at Interface: BITLOCK: Planning and Deploying BitLocker Drive Encryption Training Video Transcription: Hi. … Continue reading Government Edition – Encrypting a USB Flash Drive in Windows 10