How to install Performance Point Dashboard Designer in SharePoint
How to install Performance Point Dashboard Designer in SharePoint
Like This Blog
1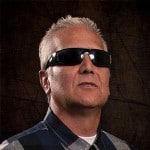 In this blog post I will install Performance Point Dashboard Designer from the Business Intelligence Center Site Template in SharePoint 2010. I have created a new site collection with the BI Center Template as the top level site and I am logged in as the Site Collection Administrator.
Activate the correct area of the Home Page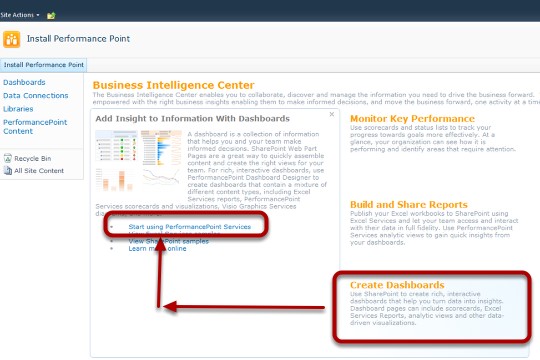 The U.I. for the home page of the B.I. Center is fantastic. As you mouse over the different areas of the right side of the page the content on the left side of the page changes to be relevant to what you are mousing over. In order to get to I need to go to install Performance Point Dashboard Designer, I move my mouse to the section of the page as shown and then move horizontally left through what I call 'the tunnel' and then swoop up to click on the link: Start using PerformancePoint Services.
Run Dashboard Designer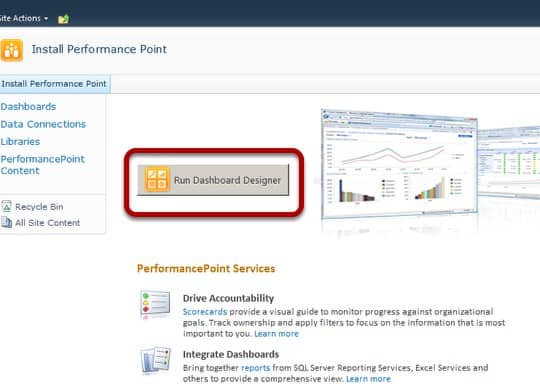 This takes me to the Run Dashboard Designer Page. I click the button 'Run Dashboard Designer' this will perform a one click install on the client, the actual machine I'm working on. A connection will automatically be made between the instance of Dashboard Designer I install and the Business Intelligence Center from which it was installed. Depending on my configuration, I might get a series of windows or warnings, I just click allow and run as I'm presented with them. (not shown)
Verify successful installation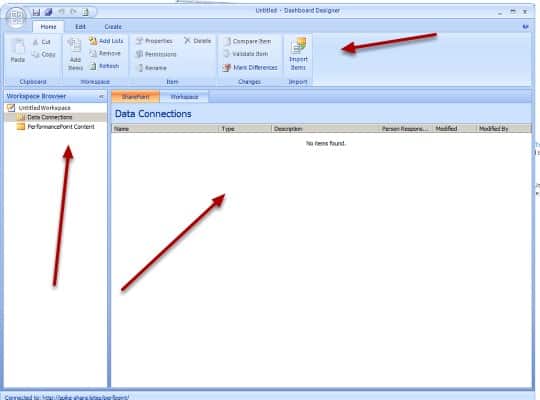 Success! I have now installed Performance Point Dashboard Designer. I have several areas including a Workspace Browser and a content area as well as the ribbon. I can begin creating BI content and publishing it back to the BI Center for SharePoint users to see and interact with.

Spike Xavier
SharePoint Instructor – Interface Technical Training
Phoenix, AZ

0
3804
0
Mark Jacob, Cisco Instructor, presents an introduction to Cisco Modeling Labs 2.0 or CML2.0, an upgrade to Cisco's VIRL Personal Edition. Mark demonstrates Terminal Emulator access to console, as well as console access from within the CML2.0 product. Hello, I'm Mark Jacob, a Cisco Instructor and Network Instructor at Interface Technical Training. I've been using … Continue reading A Simple Introduction to Cisco CML2