How to make the System Center Configuration Manager Client install faster
How to make the System Center Configuration Manager Client install faster
Like This Blog
0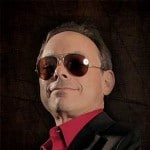 When working with System Center Configuration Manager 2007, 2012, or 2012 R2, one of your primary tasks is to ensure that the Configuration Manager Client Agent is successfully installed and running properly. The agent must be running to make client configuration changes, to deploy software, to inventory the system, to process compliance audits, etc.
Many folks think they can verify that the Configuration Manager Client Agent is fully installed and functional as soon as the Control Panel item appears as shown in Figure 1.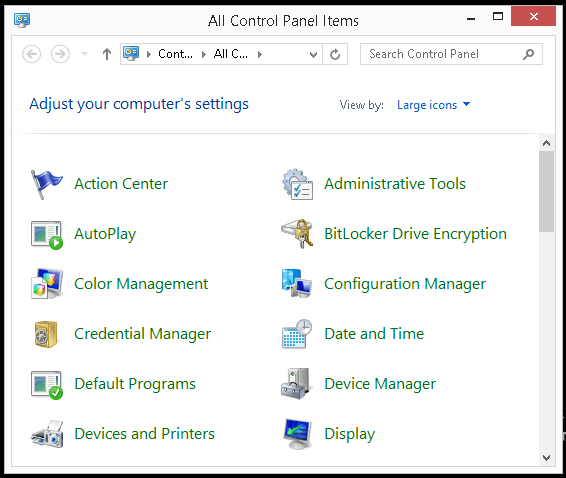 Figure 1. The client agent in Control Panel.
What if that applet doesn't appear in Control Panel? For example, maybe I am deploying the Configuration Manager agent to a Windows 8.1 client through a Client Push action. If the applet isn't available I know that the installation could still be underway. So I want to verify that the deployment has begun on the client.
To do that I connect to the Windows 8.1 client and run Task Manager. Yes, it really is this simple…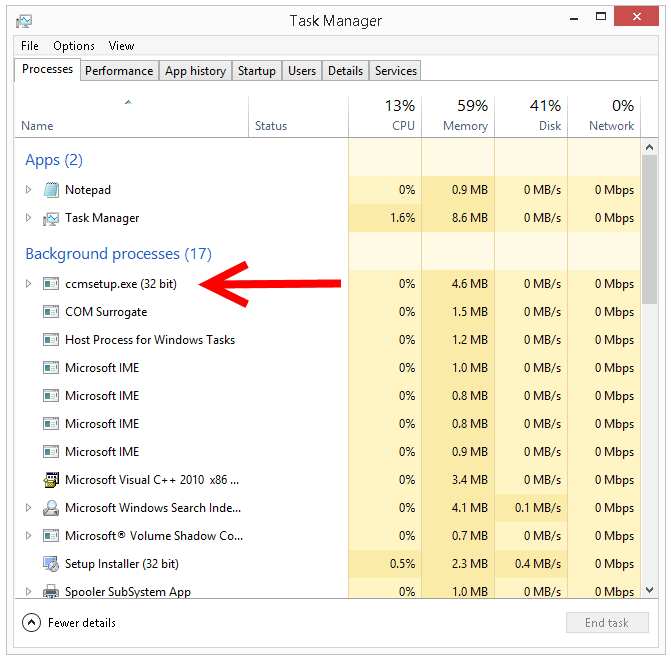 Figure 2. Ccmsetup.exe is still running.
I've called out ccmsetup.exe because it is the process that the Client Push, and most deployment types, launches. If ccmsetup.exe is running I know two things:
The Client Push worked to begin the client agent deployment
The deployment is not yet finished
So I may have only started this deployment recently, or perhaps the computer is under load and can't spare much resource for the setup process. The latter is more likely the cause of the delay based on the performance data in Figure 2.
How Do I Speed Up the Client Agent Install?
I don't. I simply wait a few minutes. I don't reboot the computer, I don't defrag the hard drive, run ipconfig/release, install an add-on tool, restart services, change the priority of processes, or do anything else.
Ccmsetup.exe always verifies that its prerequisite software exists before installation, and installs anything required before installing the actual client agent. This usually takes anywhere from 5 to 10 minutes, and I've seen it take upwards of 30. In all those cases, the client eventually installed successfully and the story had a happy ending. Tampering with the installation is not necessary and may cause more trouble than it's worth.
So when in down about client agent installation speed, I strongly recommend that you just wait. Maybe take a walk outside? It's a beautiful day. SCCM will be ready to go when you return.
Enjoy and happy configuring!
Mike Danseglio -CISSP / MCSE / CEH
Interface Technical Training – Technical Director and Instructor
Mike Danseglio teaches Security classes at Interface Technical Training. His classes can be attended in Phoenix, Arizona or online from anywhere in the world with RemoteLive.

0
149
0
In this video, you will gain an understanding of Agile and Scrum Master Certification terminologies and concepts to help you make better decisions in your Project Management capabilities. Whether you're a developer looking to obtain an Agile or Scrum Master Certification, or you're a Project Manager/Product Owner who is attempting to get your product or … Continue reading Agile Methodology in Project Management

0
432
1
In this recorded Windows 10 training webinar from December 2, 2015, Windows Server instructor Rick Trader presents the deployment and management of Windows 10 Enterprise and the new Provisioning capability in Windows 10. Learn how to manage Windows 10 deployments using System Center Configuration Manager, Mobile Device Management and Intune. Also included in his presentation … Continue reading Windows 10 Managing, Deploying and Configuring – December 2, 2015

4
592
5
How does an investigator hunt down and identify unknown malware? In this recording of our IT Security training webinar on April 21, 2015, Security expert Mike Danseglio (CISSP / CEH) performed several malware investigations on infected computers and identify symptoms, find root cause, and follow the leads to determine what's happening. He demonstrated his preferred … Continue reading Detailed Forensic Investigation of Malware Infections – April 21, 2015