Setting up an Office 365 trial with SharePoint Online
Setting up an Office 365 trial with SharePoint Online
Like This Blog
0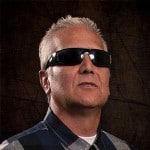 Here I will sign up for a free 30 day trial of Microsoft Office 365.
(Note: This site trial may expire soon but that's to be expected)
I clicked on Free Trial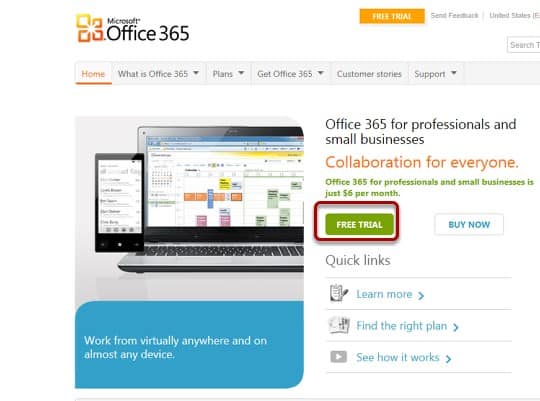 Then I clicked close on the chat screen. They are very responsive though if I wanted to chat I would have started a chat. I chose Professionals and small businesses and clicked FREE TRIAL.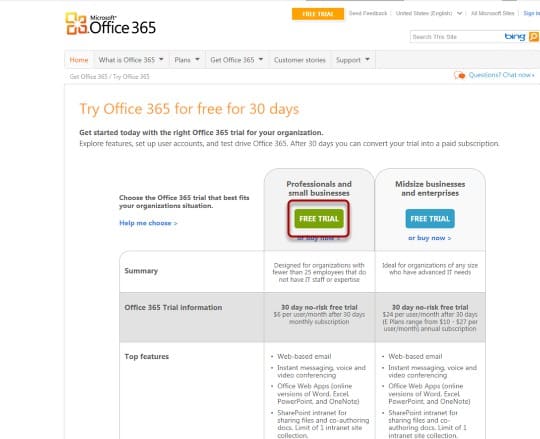 I filled out the information form, chose a public internet domain name address and then I was taken to this screen.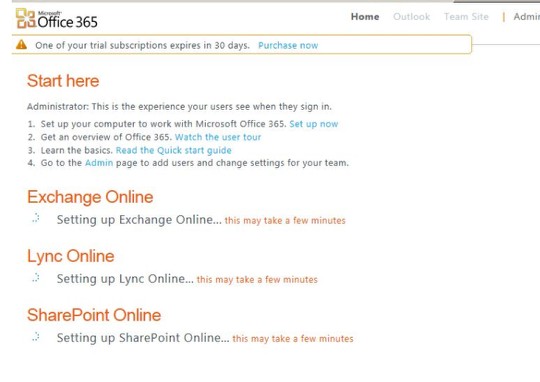 After a while the SharePoint Online setup completes and I see the Team Site section come up . I'll click on Visit team site.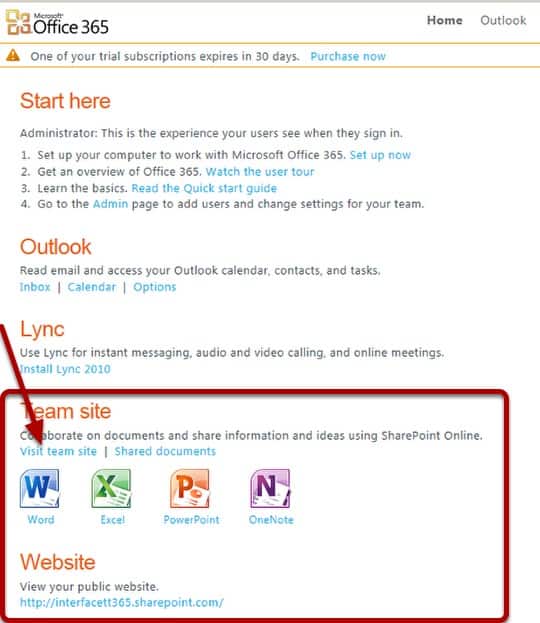 This takes me to the team site which is a subsite of the top level site. The top level site is a publishing site, I can tell this by looking at the url.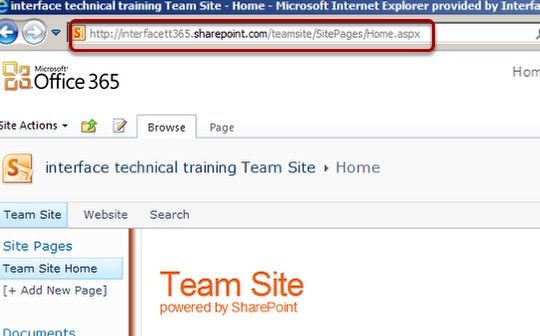 I'll click on the All Site Content link in the quick launch bar.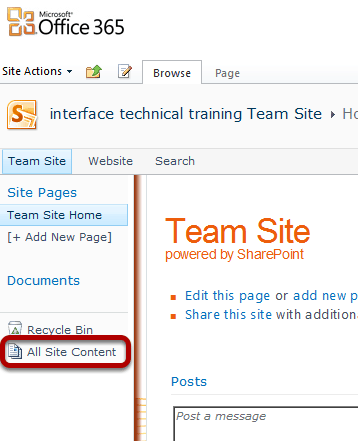 This site has 3 libraries out of the box: Documents, Site Assets and Site Pages, and 1 List – Posts.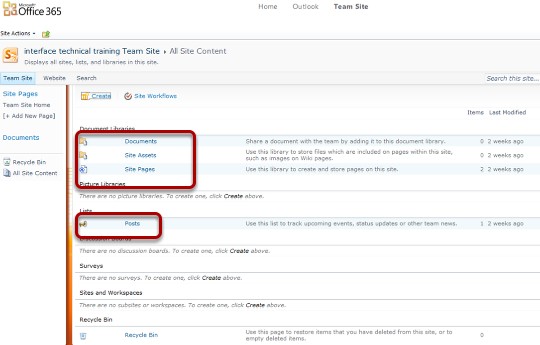 As a comparison I created an on premise team site where I get a little more: 3 Libraries, 4 Lists, 1 Discussion board.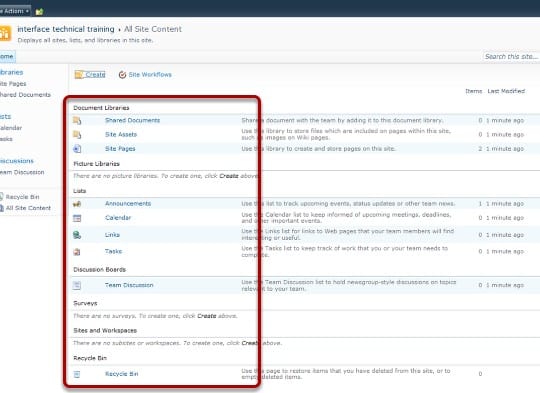 I'll click on the Website link in the Top Link Navigation Bar.

This takes me to the Pages Library which has 4 pages inside. Notice the tabs, I will click on the Pages tab.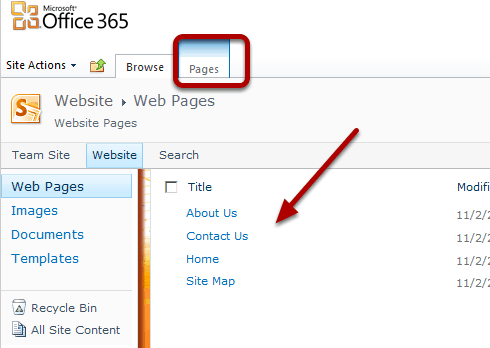 The ribbon changes, becoming contextual to interacting with the list items which in this case are pages. I'll click the New Page button to add a page.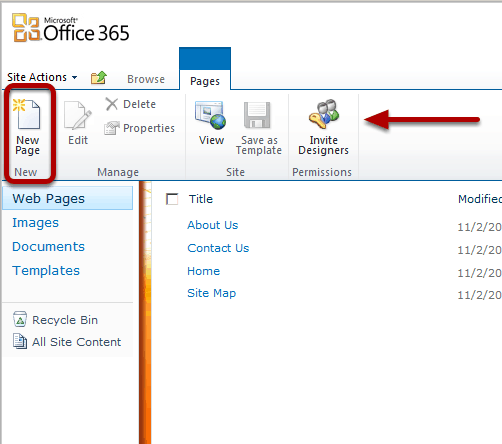 This launches a modal window in which I can select from some standard templates. I select Product or Service and click next.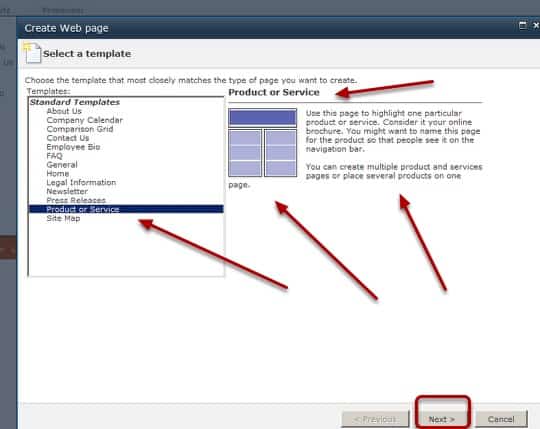 Here I will fill out the form to set the page properties as shown and click Finish.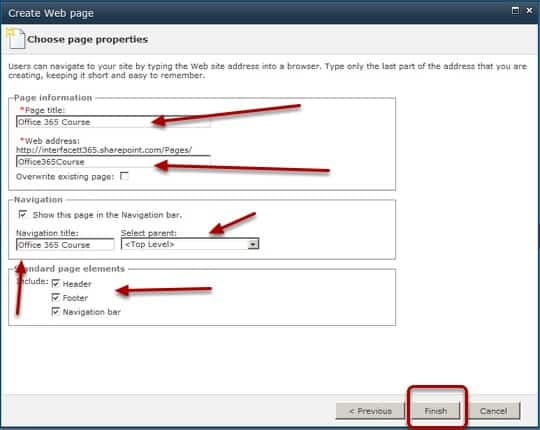 This takes me to the new page in editing mode where I can customize my content.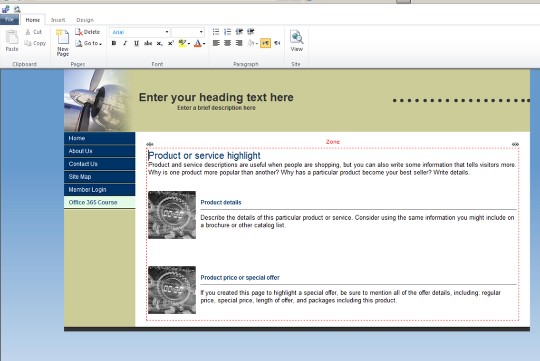 I customize the content in the content area and then click in the Header area to customize the Header area.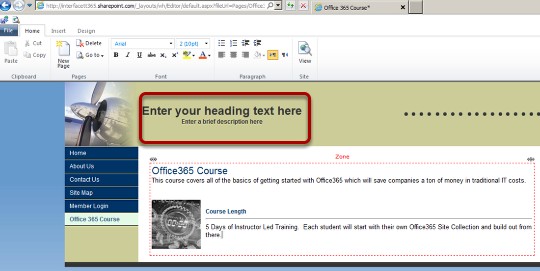 Here I will customize the Header Area using the Modal Window, then I click OK.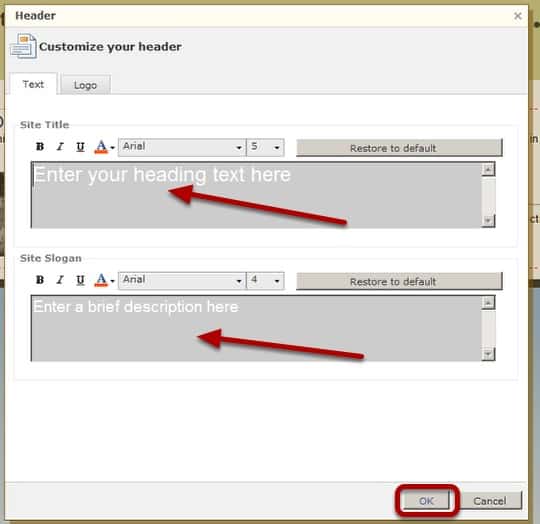 At this point my page is ready and I'll click the save icon in the upper left. Then I click on the Home link in the navigation bar.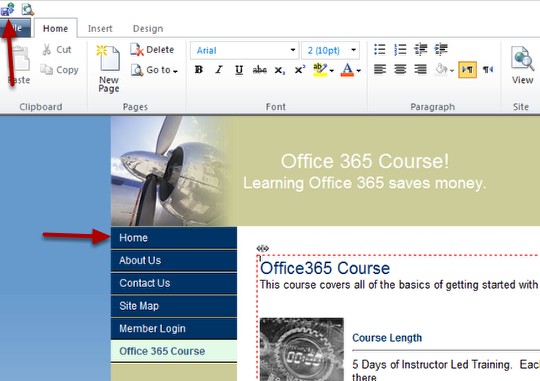 Optionally I can choose File>Save & Publish.
This takes me to the Home Page where I can customize the content as needed.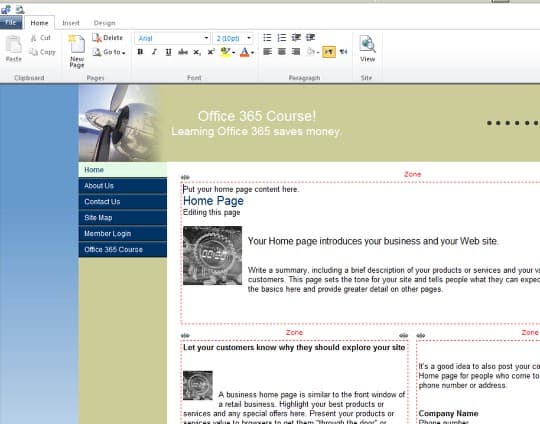 It doesn't get much simpler than that!!
Enjoy,
Spike Xavier
SharePoint Instructor – Interface Technical Training
Phoenix, AZ


0
364
1
Configuring Navigation in a Publishing Site in a SharePoint Site that's in the Site Collection where the Publishing Feature has been activated, changes dramatically from that in a Collaboration Site.

2
271
3
In this IT Security training video, Security expert Mike Danseglio (CISSP / CEH) will perform several malware investigations including rootkits, botnets, viruses, and browser toolbars.