How to Verify a System Center Configuration Manager Client is Finished Installing
Home
>
Blogs
>
System Center
> How to Verify a System Center Configuration Manager Client is Finished Installing
How to Verify a System Center Configuration Manager Client is Finished Installing
1
2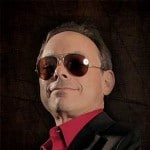 When working with System Center Configuration Manager 2007, 2012, or 2012 R2, one of your primary tasks is to ensure that the Configuration Manager Client Agent is successfully installed and running properly. The agent must be running to make client configuration changes, to deploy software, to inventory the system, to process compliance audits, etc.
Many folks think they can verify that the Configuration Manager Client Agent is fully installed and functional as soon as the Control Panel item appears as shown in Figure 1.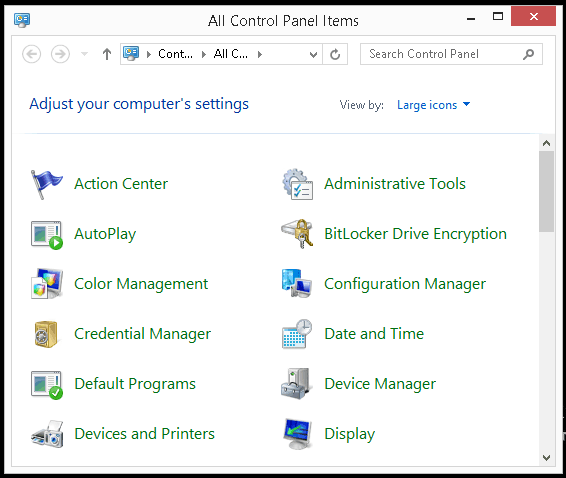 Figure 1. The client agent in Control Panel.
Unfortunately that's not quite correct. The Configuration Manager applet is there because it is installed. That isn't proof that the client is functional.
The "final" verification usually comes from an administrator clicking the Configuration Manager applet to show the Configuration Manager Agent properties as shown on Figure 2.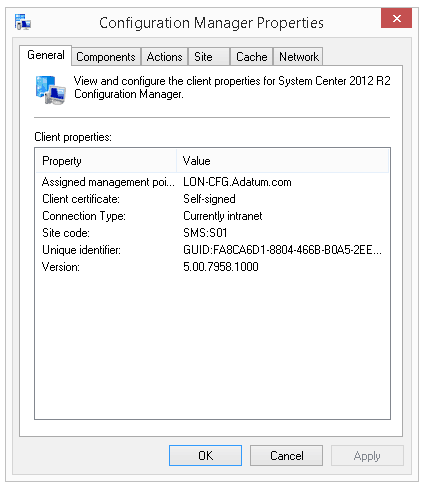 Figure 2. The Configuration Manager Agent's properties.
The administrator sees the client properties, verifies that the Assigned Management Point is indeed the correct SCCM server running as a Management Point, and exclaims, "I'm done!" Often this happens about 10 seconds after installation is complete.
Nope, not quite Q.E.D. based on that data. Seeing the correct information on the General tab is nice but isn't verification of functionality. The client agent can still be nonfunctional. For example, the client may not be able to communication with the Management Point, or the client's Site Code may not match the site's assigned code.
Really Verifying Client Functionality
The easy way to confirm that the client is retrieving and processing SCCM policy is to first look at the Configuration Manager Properties dialog. Especially important is to note the Actions tab and the total number of tabs as shown in Figure 3.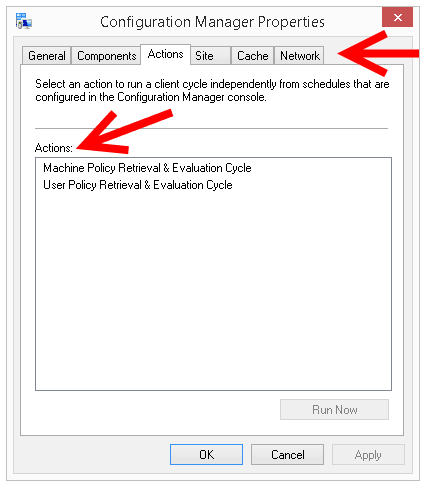 Figure 3. The important bits.
This client agent is installed but has not yet retrieved or processed policy. I can tell that from the two elements indicated by red arrows:
There is one row of tabs in this dialog box.
There are two actions in the Actions list.
Compare this with a Configuration Manager Properties dialog box that has successfully processed policy at least once as shown in Figure 4.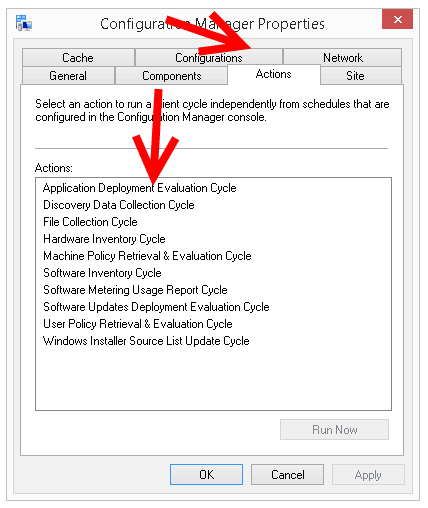 Figure 4. A very happy Configuration Manager Client Agent.
This dialog box shows the default SCCM Client Policy applied to the same client as in Figure 3. Two rows of tabs and more than two actions (usually lots more) are confirmation that policy has applied.
How Did The Client Get The Policy
How did I get the client to retrieve and process the policy in this example?
I waited.
I waited just a little more than 2 minutes, and then reopened the dialog box. I did not click Run Now, I did not reboot the computer, I did not defrag the hard drive, run ipconfig/release, install an add-on tool, restart services, or do anything else. In this case I actually refilled my water glass, said a quick hello to a coworker, and then returned to find the client updated and happy.
If the client is deployed correctly it will automatically retrieve the policy after it has been running for a short time. And assuming that the Client Policy is the default, it will retrieve and update policy every 15 minutes thereafter. No action is necessary to make this work.
Enjoy and happy configuring!
Mike Danseglio -CISSP / MCSE / CEH
Interface Technical Training – Technical Director and Instructor
Mike Danseglio teaches Security classes at Interface Technical Training. His classes can be attended in Phoenix, Arizona or online from anywhere in the world with RemoteLive.

0
668
1
This content is from our CompTIA Network + Video Certification Training Course. Start training today! In this video, CompTIA Network + instructor Rick Trader demonstrates how to use cable testers in network environments. Let's look at some tools that we can use to test our different cables in our environment. Cable Testers Properly Wired Connectivity … Continue reading Cable Testers and How to Use them in Network Environments


0
247
1
In this video, Cisco CCNA & CCNP instructor Mark Jacob shows how to troubleshoot OSPF Adjacency issues by showing the distance between routers with the show ip ospf neighbor command.