Redeem Your Microsoft SATV
(Software Assurance Training Vouchers)
Use it or lose it. Register today!
Don't miss out on free training at Interface!
If you assigned your vouchers by the July 1 deadline, you have 180 days to register for and attend your free classes. Check out our list of Microsoft SATV eligible classes below and register!
It's easy to register and use your vouchers...
You can either register online - select "Microsoft SA Voucher" as the payment type, and input your voucher number.
Or simply call us at 602-266-8585 and we'll take care of everything.
Why Interface? We include "Interface Gold" benefits:

Replay — watch your recorded class again for a full year
Retake — audit privileges for a full year
RemoteLive — world-class platform for attending live classes remotely
Remote and Classroom live delivery
Guaranteed-to-run schedule
Money-back guarantee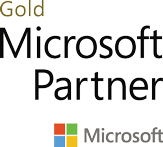 You can easily attend all of these classes from your home
with our world-class RemoteLive online platform.