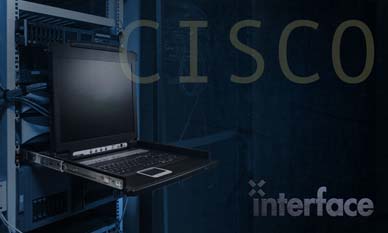 Course Description
Advanced Administration for Unified Communications Manager and Features (AAUCMF) is a 5-day instructor led course that is intended for experienced unified communications administrators who need in-depth knowledge of Cisco Unified Communications Manager advanced features, services, and troubleshooting. This course is intended to be a follow-on course to ACUCM+AUC, and combines elements from off-the-shelf courses CVOICE, ICOMM, CIPT 2 and TVOICE as well as additional material developed exclusively by Sunset Learning Institute.
The class utilizes Cisco Unified Communications Manager 11.5, and will employ the North American Numbering Plan (NANP). Both SCCP and SIP phones are implemented, as well as both H.323 and SIP gateways.
After a short review of Unified Communication architecture and basic administration, the course begins with a discussion of new and changed features from previous versions of CUCM. It then moves into implementation of a multi-site dial plan architecture including signaling, call routing for multiple sites with overlapping directory numbers, digit manipulation, automated alternate routing, PSTN backup- and TEHO implementation. Next, call admission control, hardware media resource implementation, and inter-cluster communications are addressed. Students will spend time implementing extension mobility, unified mobility (including single-number reach) and device mobility. The CUCM portion of the class concludes with a module on tools, tips and tricks for the Bulk Administration Tool and a lesson on reading CUCM trace files for troubleshooting.
Sunset Learning developed this course to provide additional training for those who already have a basic understanding of CUCM and Unity Connection administration and are looking further training. This is not a certification or implementation course.
Outline
Module 1: Review of CUCM and Overview of New Features
Module 2: Understanding End-User Implementation Options
Lesson 1: Implementing End Users in CUCM Including LDAP Integration
Lesson 2: Review of Cisco IP Phones and SCCP and SIP Signaling
Lesson 3: Universal Device and Line Templates and Feature Group Templates
Module 3: Dial Plan Architecture
Lesson 1: H.323 and SIP Protocols and Signaling
Lesson 2: Local Route Groups
Lesson 3: Inbound Calls Routing in a Multisite Environment
Lesson 4: Implementing Survivable Remote Site Telephony
Lesson 5: Implementing Cisco Unified SCCP SRST
Lesson 6: Implementing SIP SRST
Lesson 7: Implementing Communications Manager Express in SRST Mode
Module 4: Intersite and Intercluster Calling Architecture and Features
Lesson 1: Locations-Based Call Admission Control and AAR
Lesson 2: Media Resource Implementation (DSPs)
Lesson 3: Native Call Queuing
Lesson 4: Configuring Intercluster Enhanced Locations Call Admission Control
Lesson 5: Configuring Tail End Hop Off
Module 5: Implementation of Features and Applications for Multisite Deployments
Lesson 1: Implementing Cisco Extension Mobility
Lesson 2: Configuring Cisco Unified Mobility
Lesson 3: Implementing Device Mobility
Module 6: Tools & Troubleshooting
Lesson 1: BAT Tips and Tricks
Lesson 2: Planning Firmware Upgrades
Lesson 3: Reading Common Voice IOS Debug Output
Lesson 4: Reading RTMT Trace Files
Labs:
Lab 2-0: Preparing the Lab Environment
Lab 2-1: Configuring LDAP Integration
Lab 2-2: Implementing Site-Specific Device Pools
 Lab 2-3: Building SCCP Phones using the Self-Provisioning IVR
Lab 2-4: Building SIP Phones
Lab 3-1: Implementing Basic Multisite Connections
Lab 3-2: Building Line/Device Class of Service
Lab 3-3: Implementing Call Routing in a Multisite Environment
Lab 3-4: Configuring Inbound Calling in a Multisite Environment
Lab 3-5: Implementing SCCP and SIP SRST
Lab 4-1: Implementing CAC and AAR
Lab 4-2: Implementing Media Resources
Lab 4-3: Configuring Hunting with Native Call Queuing
Lab 4-4: Configure Intercluster Dialing over a SIP Intercluster Trunk
Lab 4-5: Configure Intercluster Locations-Based Call Admission Control
Lab 4-6: Implementing Tail-End Hopoff (TEHO)
Lab 5-1: Configure Extension Mobility
Lab 5-2: Configure Device Mobility
Lab 5-3: Configuring Cisco Unified Mobility
Lab 6-1: BAT Tips and Trick
Lab 6-2: Planning Firmware Upgrades
Lab 6-3: Reading Common Voice IOS Debug Output
Lab 6-4: Reading RTMT Trace Files
Optional Additional Labs:
Lab A1: Extension Mobility Cross Cluster
Lab A2: Generating CUCM CAR Tool Reports
Audience
Experienced Unified Communications Engineers
Anyone who has attended ACUCM+AUC and needs more training on advanced features and troubleshooting
Prerequisites
To fully benefit from this course, students should have the following prerequisite skills and knowledge:
CCNA Voice or equivalent knowledge, or
ACUCM+AUC and additional field experience
What You Will Learn
After completion of this course, students will be able to...
Describe CUCM signaling to phones, gateways, and media resources (H.323, SIP, SCCP)
Configure inbound and outbound call routing in a multisite environment with overlapping DNs
Configure intersite dialing with PSTN backup using Local Route Groups
Use class of control to control inbound call flow and permit blocking of inbound calls
Implement Survivable Remote Site Telephony for both SCCP and SIP devices
Implement intersite and intercluster Call Admission Control and intersite Automated Alternate Routing
Implement DSP hardware media resources
Implement Tail-End Hopoff (TEHO)
Configure Extension Mobility, Unified Mobility (Single Number Reach and Mobile Voice Access), and Device Mobility
Use CUCM Tools such as the Real Time Monitoring Tool to Monitor and perform basic Troubleshooting
Deploy new CUCM 10.x Features such as Native Call Queuing, Intercluster CAC and Deterministic Codec Selection
Generate and Read Trace Files for SCCP, SIP and H.323 Call Setup and Resource Allocation