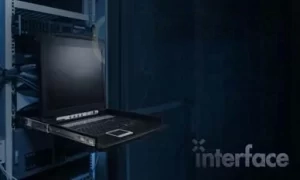 Course Description
ACE: L2 is a 5-day course that expands on ACE: L1, focusing on features and skills used daily within the Arista customer network. Candidates will be exposed to the Arista Universal Cloud Network (UCN) model for Layer 2 Leaf-Spine topologies, leveraging Multi-chassis Link Aggregation (MLAG) and Virtual-ARP (VARP). This architecture is then presented in the context of the Arista Campus Network and will introduce Arista's WiFi and campus-specific features such as Power over Ethernet (PoE). All topics taught in this course are skills utilized in running an Arista network.
Outline
Universal Cloud Networking – L2LS
Data Center & Cloud
Traditional Data Center Architectures
Leaf-Spine Architecture
L2 Switching
Command Line Interface (CLI)
Layer 2 Redundancy
Spanning Tree Protocol (STP)
VLAN and PVST
STP Enhancements
Multiple Spanning Tree (MST)
Link Aggregation, MLAG
First Hop Redundancy Protocols (FHRP)
EOS CLI Troubleshooting Tools
Tcpdump and Iperf
Simple Networking Management Protocol (SNMP)
sFlow
Advanced Event Management (AEM) – scheduler, monitor, manager
Security
ACL Overview
ACL Rules Parameters
ACL Configuration
ACL Implementation
ACL Troubleshooting
Service/Protocol ACL's
LANZ Operation
LANZ Configuration
LANZ Reporting
Port Mirroring
Advanced Mirroring
Packet Truncation and Timestamping
Tap Aggregation
Intro to DANZ Monitoring Fabric
Intro to Arista's Network Detection and Response with Awake Security
CloudVision
Automation Landscape
CloudVIsion Deployment Options
CloudVision Portal Communication
Zero Touch Provisioning
Deployment
BugAlerts EOL Lifecycle
Configlets
Tasks and Change Control
Snapshots
Rollback
Image Management
Devices, Labels, and Tags
CloudVision Telemetry
Cognitive Campus
Arista WiFi
Campus Architecture
WiFi Fundamentals
WiFi 6
Campus WiFi Security (WIPS)
WiFi Design
WiFi Configuration
Cognitive WiFi
Troubleshooting – connectivity & performance
Proactive Troubleshooting
Universal Cloud Networking – L3LS
L2LS Review and Config Walkthrough
Traditional Data Center Architecture
Move to Leaf-Spine Architectures
Underlay & Overlay Design Options
L2LS v L3LS
Layer 3 Redundancy
OSPF Review
Configuring OSPF
IS-IS Overview
IS-IS Areas and Addressing
IS-IS Routing
Intro to BGP
Enabling BGP
BGP Peer Groups
BGPv4 Routes
Configuring Routes
BGPv4 States and Messages
BGPv4 Attributes
BGP Communities
BGP-Labeled Unicast
L3LS Design with BGP
L3LS BGP Recommended Practices
Audience
ACE: L2 is best suited for individuals with, at a minimum, mid-level experience in the networking field and who are looking to acquire core skills required to operate Arista networks. It is beneficial to individuals with goals aimed at increasing relevance with modern network architectures.
What You Will Learn
Features and skills used daily within the Arista customer network.