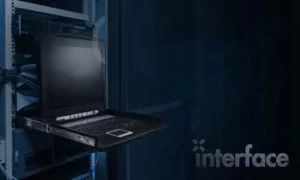 Course Description
ACE: L3 is a 5-day course that is designed around Arista's data-driven Cloud network architectures. Candidates will master core technologies found in most modern corporate networks today such as MultiProtocol Border Gateway Protocol (MP-BGP), Exterior BGP (eBGP) underlays, Ethernet Virtual Private Networks (EVPN), and Virtual Extensible LAN protocol (VXLAN). Additional topics include security, QoS, multicast, and Cognitive Campus.
Outline
CloudVision
Automation Landscape
CloudVision Deployment Options
CloudVision Portal Communication
Zero Touch Provisioning
Deployment
BugAlerts EOL Lifecycle
Configlets
Task and Change Control
Snapshots
Rollback
Image Management
Devices, Labels, and Tags
CloudVision Telemetry
Using Studios
Universal Cloud Networking – L3LS
L2LS Review and Config
Traditional DC Architecture
Leaf-Spine Architectures
Underlay & Overlay Design Options
L2LS vs. L3LS
Layer 3 Redundancy
OSPF Review and Configuration
IS-IS Overview, Areas & Addressing, and Routing
BGP, BGPv4
L3LS Design with BGP
VXLAN
Recommended Practices
First Hop Redundancy Protocols (FHRP)
VXLAN Control Plane, Routing, Broadcasts, Multicast, Head End Replication (HER)
EVPN
Underlay Design Options
EVPN Overview
MP-BGP Overview
VRF & VPN
MP-BGP Multi-Tenant Control Plane
EVPN Control Plane
RT-2 and RT-3 Advertisements
L3 VPNs and Type 5 Route Advertisements
EVPN Data Plane
IRB
EVPN-VXLAN Config Walkthrough of Asymmetric & Symmetric IRB
IP-VRFs and Multi-Tenancy with Asymmetric & Symmetric IRB
RT-4, RT-1, and Multi-Homing
Failure Scenarios
EVPN Deployments
Multicast
Overview and Protocols
IGMPv2 Snooping Configuration
MSDP Configuration
Multicast with EVPN Control Plane
EVPN Layer 2 Multicast
EVPN Multicast Underlay
EVPN Multicast – External Connectivity
QoS
Modes and Setting
Traffic Classes
QoS Policies, QoS Prioritization
Policing
Shaping
Explicit Congestion Notification
Priority Flow Control
Security
Route Maps and Prefix Lists
MSS
Arista DANZ Monitoring Fabric (DMF) Overview
Arista's Network Detection and Response Overview
Campus Security
Advanced Campus
Arista WiFi
Campus Architecture
WiFi Fundamentals
WiFi 6
Campus WiFi Security (WIPS)
WiFi Design, WiFi Configuration
Cognitive WiFi
Troubleshooting Connectivity and Performance
Proactive Troubleshooting
Audience
ACE: L3 is best suited for individuals with mid-to-senior level experience in the networking field with advanced Layer 2 and 3 technologies and configurations. Engineers and operations staff will find the skills covered in this course to often be sought after by modern-day, technology-oriented corporations.
What You Will Learn
Designed around Arista's data-driven Cloud network architectures.