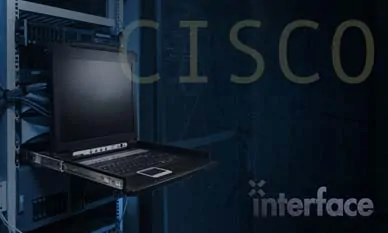 Course Description
Administering Cisco Unified Contact Center Enterprise Part 1 (AUCCE Part 1) is a 5-day instructor-led course developed by Sunset Learning Institute intended for system engineers and customers who will be involved with day 2 support of a UCCE solution deployed in a CVP comprehensive environment.
AUCCE Part 1 course gives the learner an understanding of the requirements, resources and tools needed to perform routine adds, moves and changes in the inbound/outbound UCCE environment. This course is intended for those administering the solution, or who may be responsible for Level 1-2 support of the solution. This course also serves as a good stepping-stone for the corresponding Administering Cisco Unified Contact Center Enterprise Part 2 (AUCCE Part 2) course, and should be considered as a prerequisite before taking Part 2. This course is also a good companion course to the DUCCE course, which covers more detail on the installation/maintenance of the UCCE solution.
The overall goal of this course is to build an effective administrator of the solution by exposing the technical requirements of the solution and utilizing the solution tools for effective operation. The learner will be exposed to CCE (ICM) and VXML scripting in this course to ensure basic competence with the solution. For advanced scripting topics, refer to the AUCCE Part 2 or the CVPD course.
Outline
Module 1: Cisco Unified Contact Center Enterprise v11 Foundations
Lesson 1: Introducing UCCE
Unified CCE Overview
Attributes of Cisco Unified CCE
Cisco Unified CCE Components
Unified CCE Naming Conventions
Cisco Unified CCE Options
Agent Desktop Options
What's New
Lesson 2: Unified CCE Architecture and Components
Overview
Voice Gateways (VG)
Unified Communications Manager (UCM)
Agent Phones and Features
Intelligent Contact Manager (ICM)
Customer Voice Portal (CVP)
VXML
Features of Unified CVP
Lesson 3: UCCE Terms, Routing and Additional Components
Unified CCE Terms
Unified CCE Call Flow Types
Additional Unified CCE Components
Contact Center Management Portal (CCMP)
Cisco Unified Intelligence Center (CUIC)
Geographic Dependencies/CCE Networks
Packaged Contact Center Enterprise (PCCE)
Lesson 4: Accessing UCCE Tools
Accessing UCM
Accessing ICM
Accessing CVP
Accessing Voice Gateways
Accessing CCMP
Module 2: UCCE Configuration and Scripting
Lesson 1: Configuration Manager
Configuration Manager Overview
Tools Menu
Configure ICM Menu
Step-by-Step Menu
Outbound Option Menu
Lesson 2: ICM Script Editor Overview
Script Editor Overview
Using Script Editor Nodes
Understanding Variables
ICM Queuing Nodes
Scheduling Scripts
Lesson 3: Scripting for CVP
Scripting for CVP Overview
Microapplications (MicroApps)
ECC Variables
Audio Files
Module 3: CCE Inbound Agent Considerations
Lesson 1: CTI Options Overview
CTI Server
CTI Desktop Options
Finesse Server
Finesse Desktop
CTI O/S Server
CTI O/S Client
Cisco Agent Desktop (CAD)
Solutions Plus
CTI Design Considerations
Lesson 2: Configure ICM for Agent Functionality
"ICM as the ACD" overview
Configuration Manager
Agent Desk Settings
Skill Group Explorer
Agent Explorer
Agent Targeting Rule
Agent Login
Lesson 3: Configure UCM for Agent Functionality
Overview
JTAPI Application User
Configure Agent IP Phones for Unified CCE
Review – CSS and Partitions!
Lesson 4: Scripting ICM for Agent Functionality
ICM Enterprise Initial Logic
ICM Scripting to Support Agent Functionality
'Save As' and Schedule Script
Testing your Script
Agent Login
Module 4: Unified CCE IVR/VRU Functionality
Lesson 1: Basic IVR Scripting with MicroApps
UCCE Script Editor(s) Overview
MicroApps and ECC Variable Interaction
Media Servers and Audio philes
Gateway Considerations
Lesson 2: ICM MicroApps
Play Media (PM) MicroApp
Get Digits (GD) MicroApp
Play Data (PD) MicroApp
Menu (M) MicroApp
Get Speech (GS) MicroApp (ASR & VXML)
Capture (CAP) MicroApp
Lesson 3: ICM Scripting Using MicroApps
ICM Configuration Steps
Building a UCCE (ICM) Script Using MicroApps
Module 5: Additional UCCE Considerations
Lesson 1: ICM Considerations for Reporting and Monitoring
Reporting Touch Points
Reporting Objects (Supervisors, Teams, Call Types)
Lesson 2: Precision Routing
Overview
CCE Precision Routing Review and Scenario
Using Traditional Skills Routing Scenario Comparison
CCE Web Administration Overview
Agents and Attributes
Precision Queues
CCE Scripting for Precision Queues
Lesson 3: RONA
Overview
RONA Configuration
Scripting for RONA
Module 6: External VXML Implementation
Lesson 1: Basic VXML Functionality
What is VXML?
CVP External VXML Solution Components
Lesson 2: Installing and Configuring VXML
VXML Server Configuration
Call Studio Project Configuration
Studio Project Deployment and VXML Server Maintenance Tasks
ICM Configuration and Scripting Considerations for VXML Application Support
Module 7: Cisco Unified Intelligence Center (CUIC) Reporting
Lesson 1: CUIC Overview
CUIC Features and Benefits
Deployment Models
CUIC Databases
Personalizing Reports
Additional Features
Lesson 2: CUIC Reporting
Navigating CUIC
Running CUIC Stock Reports
CUIC Dashboards
Labs:
Lab 1-1: Overview of the AUCCE Lab Environment:
Students make a few test phone calls to see what works/doesn't.
Agent phones (1XY1-2), PSTN Phones (2…), CCE DN's (3XY1-5)
Students change their auto-assigned Agent DN in UCM to match Pod # and dial-plan
Lab 1-2: Explore Your Voice Gateway (Ingress/VXML)
Basic Navigation and show commands to realize this device is a part of the dial-plan
Calls delivered on inbound T-1 circuit
Lab 1-3: Explore CVP and ICM Servers:
Use RDP to connect to CVP and ICM servers.
Overview of ICM Admin Workstation Utilities
Browse CVP Ops Console (OAMP Server) Configuration
Service Control for PG, Diagnostic Framework Portico for PG Processes
Lab 2-1: Administering ICM Dialed Numbers and Call Types:
Use Router Log Viewer to inspect "failed" calls and help with configuration
Configuration Manager Configuration Overview (what is configured so far)
Add DN's and Call Types. Map Call Types to DN's
More Router Log Viewer to show a need for a Script
Lab 2-2: Prepare a Simple Label Script:
Script Editor Overview exercise
Create Basic Label Script, Schedule, Test
Test failed due to missing UCM Trunk – add and re-test
Successful call to a Label! Now we have hope of getting a call to an Agent!
Lab 2-3: Using ICM Tools for ICM Scripts:
Monitor Mode
Call Tracer
Router Log Viewer (now a successful call)
Script Reference utility
Lab 3-1: Configure ICM for Basic Agent and Skill Group Functionality
Add Skill Groups and Routes (Sales)
Add Agent(s), map to Skill Group(s)
Agent Target Rule configuration
Lab 3-2: Configure UCM for Agent Functionality:
Failed attempted Login via Finesse
Associate Phone with JTAPI Application User
Successful Login with Finesse
Lab 3-3: Install CTIOS Agent/Supervisor Desktop Agent/Supervisor Desktop
Lab 3-4: Testing Basic Skill Group Functionality in an ICM Script
Create ICM Script using LAA Select node to Skill Group node.
Realize the need for Prompt, Collect, Queue. Need more Cowbell! Need CVP!!
Lab 4-1: Media Files and Variables in ICM Scripts:
Media Server Configuration
ECC Variables review
Create Variable script defining microApp attributes
Lab 4-2: Basic IVR Scripting with MicroApps:
Create Network VRU Scripts (MicroApps)
Build MicroApp Script to execute MicroApps for Prompt/Collect
Build QueueToSkillGroup script to use Queue To Skill Group nodes and show CVP queue functionality using MicroApps
Use Go To nodes in Scripting –Variable script goes to MicroApp script goes to QtoSG script
Schedule/Test/Troubleshoot call flow thus far using UCCE tools/resources.
Audience
The primary audience for this class is as follows:
Cisco Unified Communications system channel partners and resellers responsible for the Sales, Implementation or Support of a UCCE solution
Day 1 and Day 2 support personnel responsible for the daily add/move/change of the UCCE environment
The secondary audience for this course is as follows:
Managers, team-leads, business liaison personnel or anyone who needs to be remotely involved in the UCCE solution and have a better overall understanding of its function.
Prerequisites
To fully benefit from this course, students should have the following prerequisite skills and knowledge:
Basic knowledge of networking (Windows A/D, SQL) and components (servers, routers, switch) is helpful but not required
Working knowledge of a Windows computer including a mouse and the simultaneous use of the Alt-Tab keys is required.
Working knowledge of Unified Communications Manager and Voice Gateways would be really helpful.
Take the VFCC course, by example
A basic understanding of contact center operations
What You Will Learn
After completion of this course, students will be able to...
Demonstrate an overall understanding of the Cisco Unified CCE solution from a component functional level.
Demonstrate basic proficiency with add/move/change of the ACD/PBX (agent/skill) environment of UCCE.
Demonstrate basic proficiency with add/move/change of the IVR (prompt/collect/queue) environment of UCCE including both MicroApp and VXML solution scripting (ICM Scripting and Call Studio scripting).
Configure a Supervisor to enable CUIC Reporting functionality including running stock reports and creating dashboards