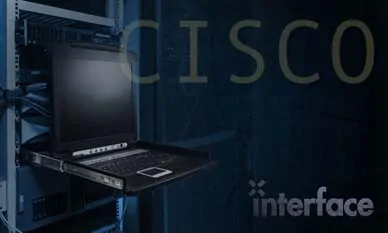 Course Description
Administering Cisco Unified Contact Center Enterprise Part 2 (AUCCE Part 2) is an Advanced 5-day instructor-led course developed by Sunset Learning Institute for system engineers and customers who will be involved with day 2 support of a UCCE solution deployed in a CVP comprehensive environment. This course gives the learner an understanding of the requirements, resources and tools required to perform complex adds, moves and changes in the inbound/outbound UCCE environment.
This course is intended for those performing advanced administration of the solution, or who may be responsible for Level 2-3 support of the solution. The AUCCE Part 1 course or equivalent prior experience is a prerequisite for attending this course. This course is also a good companion course to the DUCCE course which covers more detail on the installation/maintenance of the solution. The overall goal of this course is advanced administration of the solution by a deeper exposure into the technical operational requirements and the tools used to configure and ensure functionality. Do Not take this course if you are new to CCE, you will not have a good time. If you are already working with CCE, or if you've taken the Part 1 course, you'll love this course!
Outline
Module 1: Cisco Unified Contact Center Enterprise Foundations
Lesson 1: Introducing UCCE
Unified CCE Overview
Attributes of Cisco Unified CCE
Cisco Unified CCE Components
Unified CCE Naming Conventions
Cisco Unified CCE Options
Agent Desktop Options
What's New
Lesson 2: Unified CCE Architecture and Components
Overview
Voice Gateways (VG)
Unified Communications Manager (UCM)
Agent Phones and Features
Intelligent Contact Manager (ICM)
Customer Voice Portal (CVP)
VXML
Features of Unified CVP
Lesson 3: UCCE Terms, Routing and Additional Components
Unified CCE Terms
Unified CCE Call Flow Types
Additional Unified CCE Components
Contact Center Management Portal (CCMP)
Cisco Unified Intelligence Center (CUIC)
Geographic Dependencies/CCE Networks
Packaged Contact Center Enterprise (PCCE)
Lesson 4: Accessing UCCE Tools
Accessing UCM
Accessing ICM
Accessing CVP
Accessing Voice Gateways
Accessing CCMP
Module 2: CCE Configuration and Scripting Review
Lesson 1: Configuration Manager and Script Editor Review
Configuration Manger
Script Editor
Lesson 2: CTI Review
CTI Server Review
Finesse
CTI OS Server
CTI OS Client
Cisco Agent Desktop
Agent States
Lesson 3: Agent Skill Review
Agent Functionality: ICM Configuration Steps
Agent Login
Agent Functionality: UCM Configuration Steps
UCM Application User
Configuring Agent IP phones for Unified CCE
Agent phone / JTAPI User association
Lesson 4: Microapps and Media File Review
Microapps
Understanding Media Server and Audio Files
Audio Prompt Gateway Considerations
Implementing Microapps in an ICM Script
Lesson 5: Precision Routing Review
Precision Routing Overview
Implementing Precision Routing
Agents and Attributes
Precision Queues
CCE Scripting for Precision Routing
Precision Routing Limitations and Reporting
Lesson 6: Transfers and RONA Review
Transfer Types Overview
Subsequent Transfer Considerations
ICM Configuration Steps
UCM Configuration Steps RONA
Lesson 7: Mobile Agents
Mobile Agent Review
Mobile Agent Configuration to support CCE
Module 3: Implementing Business Rules
Lesson 1: Advanced Scripting and Routing
Script Editor Advanced Features and Tools
Best Practice ICM Scripting for Reporting
Region /Area Code Routing
Call Types vs Requalify
Route Select
Congestion Control
Multiline
Dealing with IVR Node Failures
Supervisor Assistance Scripts
Emergency Assistance Scripts
Reason Codes
Lesson 2: ICM Scripting Variables, Expressions, Formulae and Functions
Variables
Formula Editor
Using Builtin Functions
Custom Function
Lesson 3: Creating and Admin Script for Time of Day Routing
Administrative Scripts Overview
Building an Admin Script
Scheduling an Admin Script
Testing an Admin Script
Lesson 4: Creating Feature Control Sets and Users
Feature Control Sets
ICM Users
Internet Script Editor
Module 4: CCE VXML Solution
Lesson 1: Basic VXML Functionality
What is VXML?
Cisco Unified CVP VXML Solution
Lesson 2: Installing and Configuring VXML solution
Cisco Unified CVP VXML Server Configuration
Cisco Unified Call Studio Project Configuration
Project Deployment and VXML Server Maintenance Tasks
ICM Considerations for VXML Application Support
Lesson 3: Basic VXML - SQL Database Lookup
Overview
SQL/JDBC/JNDI Configuration
Call Studio Configuration
ICM Scripting and Testing
Lesson 4: Exploring Courtesy Callback
What is Courtesy Callback?
Courtesy Callback Call Flow
Courtesy Callback Considerations
Configuring Courtesy Callback
Lesson 5: Agent Greeting
Agent Greeting Overview
Deployment Considerations
ICM Configuration
Verification
Module 5: CCE Outbound
Lesson 1: Introduction to Outbound Option
Outbound Option Overview
Outbound Option Components
Dialer Types
Dialing Modes
Outbound Campaign Features
SIP Call Flows
SIP Dialer Design Considerations
Voice Gateway Design Considerations
Lesson 2: Configuring Outbound Option for Agent and IVR Campaigns
Campaign Types Overview
Prerequisite Configurations for Outbound Campaigns
Agent-Based Campaign
Agent-Based Campaign Scripting
Callbacks
IVR-Based Campaign Configuration
IVR-Based Campaign Scripting
Module 6: CCE Support considerations
Lesson 1: Supporting UCCE
Troubleshooting Methodology for UCCE
Importance of Accurate Troubleshooting Information
Contacting Cisco TAC
Lesson 2: Diagnostic Framework Suite
Diagnostic Framework Suite Review
Analysis Manager
Unified System CLI
Diagnostic Framework Portico
Lesson 3: UCCE Support
ICM Support
CVP Support
Gateway Support
UCM Support
Lesson 4: Tracking an Agent call through the Database
TOD and RCD Review
Querying RCD and TCD Records
Labs:
Lab 1-1: Review Labs
Identify UCCE Components
Identify the Communications Protocols Between UCCE Components
Review the CVP Call Flow, Part 1
Review the CVP Call Flow, Part 2
Lab 1-2: Verify and Prepare the Lab Environment:
Verify Phone Calls: Agent IP Phone to Agent IP Phone.
Verify Phone Calls: Agent IP Phone to PSTN IP Phone
Change Agent Phone Directory Numbers
Lab 1-3: Explore and Verify Your Voice Gateway:
Verify the Voice Gateway Router Configuration
Show the Router Flash
Show Voice Port Summary
Show and Debug Calls
Lab 1-4: Explore and Verify CVP and ICM Servers
Use RDP to connect to CVP Call Server/VXML Server.
Use RDP to connect to ICM PG and Admin Data Client
Browse and Examine CVP Ops Console (OAMP Server) Configuration
Explore CCE Administration Tools Program Group
Explore the Diagnostic Framework Portico to Observe the PG Status
Map Drives to Student Shares for Lab Activities
Lab 2-1: Administering ICM Dialed Numbers and Call Types:
Add DN's and Call Types and Map DN's to Call Types
Deleted Objects Tool
Lab 2-2: Media Files and Variables in ICM Scripts:
Media Server Configuration
ECC Variables
Create PodXY_mApp_Variable ICM script
Script Reference Tool
Lab 2-3: Basic IVR Scripting with MicroApps:
Create Network VRU Scripts (MicroApps)
Build PodXY_mApp Script to Execute microApps for Prompt/Collect
Use Go-To nodes in Scripting – PodXY_mApp_Variable script goes to PodXY_mApp script
Schedule/Test/Troubleshoot call flow thus far – transfer to Label fails
UCM SIP Trunks for Transfers – transfer to Label now works
Lab 2-4: Configure ICM for Agent and Skill Group Functionality:
Add Skill Groups, Routes
Add Agents, map to Skill Group(s)
Agent Target Rules
More Call Types
Lab 2-5: Configure UCM for Agent Functionality:
Failed Login via Finesse
Associate Agent Phone with JTAPI user
Successful Login with Finesse
Lab 2-6: Install CTIOS Agent Desktop (optional)
Install Desktop
Test Login
Lab 2-7: Scripting for Skill Groups and Queuing:
Create PodXY_QtoSG script with Queue to Skill Groups and Queue logic
Configure PodXY_mApp script to GO TO PodXY_QtoSG script and test
Lab 2-8: Configuring Precision Routing:
Web Admin Overview
Configure Attributes
Add Attributes to Agents
Build PQ's (SalesXY and SupportXY)
Step Configuration
Build PodXY_PQ script and test with mApp script output (modify Go To)
Lab 2-9: RONA
RONA Timeout and Configuration Considerations
RONA Script Logic
Testing RONA
Lab 2-10: Configure CTI Route Point for CCE Calls and Agent-Initiated Transfers (Optional)
CTI Route Point (3XY6), JTAPI Association, ICM DN configuration
Network VRU Label for UCM
Route Pattern configurefor Label
Build/test basic PodXY_Transfer Script
Lab 2-11: Configure Agent Transfers via Dialed Number Plan (Optional):
Configure DN 3XY5,
Configure "Alias" pattern of 3XY4 in Dialed Number Plan
Dialed Number Type plan considerations
Test Transfer
Lab 2-12: Configure Calls Using SIP with Proxy (3XY2): (Optional)
CUSP Configure
UCM Trunks, Route Patterns
Ops Console and GW configure for SIP Proxy
Test calls thru SIP Proxy
Lab 3-1: Administrative Scripts
Time of Day Admin Scripts
Referencing Admin Script Variables in a Routing Script
Challenge Lab – other Admin Scripts
Lab 3-2: Feature Control Sets and Users:
Configure a Feature Control Set with limited access
Configure ICM User and associate FCS
Configure User group in A/D
Test Login with limited permissions
Lab 4-1: VXML Server Configuration and Call Studio Installation:
Observe VXML Server Configuration in Ops Console
Install Call Studio
Lab 4-2: Create and Deploy a Cisco Unified Call Studio Project:
Create Basic Call Studio Project to Exchange information between ICM and VXML Application
Play Callers ANI
Play Media_ID
Menu for Sales/Support
Collect SalesXY and SupportXY to return to ICM in Caller_Input
Deploy .zip Project to VXML Server via Ops Console
Check Status.bat on VXML Server
Lab 4-3: Integrate VXML Applications with ICM Script:
Build ICM Script to "call" VXML Application deployed.
Caller_Input variable is used to pick Dynamic Call Type and Dynamic PQ!
Lab 4-4: SQL DB Lookup Functionality for VXML:
Create SQL Customer Database and create SQL User with permissions
Install JDBC Driver and add JNDI Context
Add/Configure DB Lookup element in Studio Project and deploy
ICM Scripting and testing
Challenge Lab: Using Complex ICM formulas
Lab 4-5: Courtesy Callback (CCB):
CVP Reporting Server Configuration
Ingress/VXML Gateway considerations
Ops Console and Media Files for CCB
Customize VXML applications for CCB
Build/test ICM script for CCB operations
Lab 4-6: Agent Greeting:
Built-In Bridge and VXML Gateway configuration considerations
Configure FTP for Agent Greeting
Configure Media Server for Agent Greeting
CVP OAMP configuration for Agent Greeting
Configure DN's, Call Types, Microapps for Agent Greeting
Import/configure/test ICM and VXML Agent Greeting apps
Use Agent Greeting in ICM scripts
Lab 5-1: Basic Outbound Agent Campaign:
Verify configuration of Outbound Option Components (optional, long)
Agent Campaign Configuration
Import Rules
Contact/Do Not Call Lists
Query Rules
Call Types and DN's
Campaigns
Agent Campaign Routing and Admin Scripts
Test Outbound Agent Campaigns
Lab 5-2: IVR Campaign (Challenge Lab):
Configure IVR Campaign with minimal guidance
Lab 6-1: Using Troubleshooting Tools:
Using System CLI to set trace levels
Gather Log Files
Analyze Log Files
Lab 6-2: Track a call thru RCD/TCD Records:
RCD Query and Analysis
TCD Query and Analysis
Lab 6-3: Instructor Break/Fix
We Break It
You Fix It in ½ hour or less.
Audience
The primary audience for this course is as follows:
Cisco Unified Communications system channel partners and resellers
Day 2 support personnel responsible advanced administration and support of the UCCE environment
Prerequisites
To fully benefit from this course, students should have the following prerequisite skills and knowledge:
Attendance of AUCCE Part 1 or equivalent real world experience is a requirement to attend this course.
DO NOT take this course if you are new to UCCE!
You need some experience with UCCE before attending this course!! If you don't know what ICM object binds a Dialed Number to a Script, you need to take the Part 1 course, not this one! If you don't know the 2 main uses for Call Types, you should not take this course!!
Working knowledge of Unified Communications Manager and Voice Gateways would be really helpful. The
VFCC is a perfect foundational course.
What You Will Learn
After completion of this course, students will be able to...
Demonstrate advanced proficiency with add/move/change of the ACD/PBX (agent/skill) environment of UCCE
Demonstrate advanced proficiency with add/move/change of the IVR (prompt/collect) environment of UCCE including both MicroApp and VXML solution scripting (ICM Scripting and Call Studio scripting).
Demonstrate effective use of system tools to track and troubleshoot a call within a call flow.