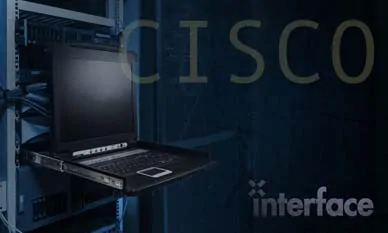 Course Description
This course is an architectural overview of the CCE Solution components and deployment models. The course is intended for all Admin and Deployment audiences as well as Management and Executives in order to understand the business application of the CCE solution. For Admin and Deployment audiences, the course provides framework around the interrelationship between both core and optional components required to affectively configure, support, deploy and troubleshoot the CCE solution.
Outline
Section 1 – Introduction to CCE
Contact Center Basics
Key Performance Indicators
Cisco Contact Center Fundamentals
Cisco Contact Center Portfolio
Section 2 – Functionality of PCCE Components
PSTN and Voice Gateways
Cisco Unified Border Element (CUBE)
Cisco Unified SIP Proxy (CUSP)
VXML Gateway and Virtual Voice Browser (VVB)
Customer Voice Portal (CVP)
Intelligent Contact Manager (ICM)
Cisco Unified Communications Manager (CUCM)
Finesse Agent Desktop
PCCE Logical Call Flow
Section 3 – Terms and Naming Conventions Used in CCE
CCE Access Environment

Peripherals
Routing Clients
Route Requests

CCE Routing Configuration

Media Routing Domains
Dialed Numbers
Call Types

CCE Scripting Basics

Scripts and Script Scheduling
Skill Targets

CCE Target Verification and Selection

Agent Targeting Rule
Labels

CCE Targets

Skill Groups
Precision Queues
Agents
Section 4 – Access Tools Available in CCE
SPOG (Single Pane of Glass)
Configuration Manager
Script Editor
CUCM Web Administration
Call Studio Application
Gateway Access
Section 5 – Discovering CCE Features Beyond Default
Agent Management

Agent Greeting
Whisper
Silent Monitoring

Agent Efficiency

Mobile Agent
Extension Mobility
Single Sign-on

Customer Satisfaction

Courtesy Call Back
Post Call Survey

Advanced Features

Agent Request
Enterprise Chat and Email
Outbound Option
Task Routing
Video Contact Center

Enhanced Integration

Avaya Support
ICM Gateway Support
Third Party Integration
Customer Virtual Assistant
Command Execution Pane
Audience
The target audience for this course is channel partners and field support  implementation, or administration of a Cisco Unified Contact Center and VRU implementation in customer enterprise networks, specifically individuals filling these roles.
Primary audiences:
Deployment Engineers
Technical Sales
Account and Project Managers
Secondary audiences:
Managers overseeing CCE deployments
Business Liaisons
Prerequisites
The knowledge and skills that students are expected to have before attending this course are:
Basic knowledge of networking (Windows A/D, SQL) and components (servers, routers, switch) is helpful but not required
Working knowledge of Unified Communications Manager and Voice Gateways
Basic understanding of IP networks
Here are recommended Cisco learning offerings that may help students meet these prerequisites:
Cisco CCNA Course
Cisco CLFNDU Course
What You Will Learn
Upon completing this course, students will be able to meet these objectives:
Provide a high-level overview of the Cisco Contact Center portfolio
List the key components within the PCCE architecture and their functions
Describe how calls flow through PCCE using appropriate terms and naming conventions
Introduce the tools used in the Configuration, Scripting, Reporting and Support of a PCCE deployment
Identify advanced features available within the PCCE solution