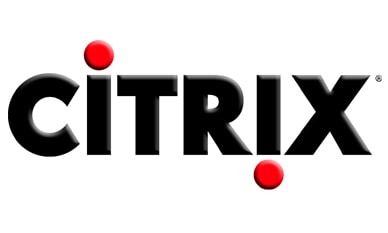 Course Description
The course has been completely redeveloped and improves upon CNS-205: Citrix NetScaler Essentials and Networking via the following:
Improved course structure and flow to focus on NetScaler essentials for the first 3 days, and traffic management for the remaining 2.
A new lab environment, redesigned and built for enhanced performance.
Incorporated course feedback that has been gathered over the last year.
New content introduced throughout the course.
Part 1: NetScaler Essentials (Days 1 – 3)
Learn the skills required to implement NetScaler components including secure Load Balancing, High Availability, and NetScaler Management. At the end of the course students will be able to configure their NetScaler environments to address traffic delivery and management requirements including load balancing, availability, and NetScaler operation management.
Part 2: NetScaler Traffic Management (Days 4-5)
Learn the skills required to configure and manage NetScaler Traffic Management features, including Content Switching, Traffic Optimization, and Global Server Load Balancing. At the end of the course students will be able to configure their NetScaler environments to address efficient traffic switching and resilience requirements including content switching, traffic optimization, and disaster recovery.
This course is based on the Citrix NetScaler 11 product, but the skills and fundamental concepts learned are common to earlier product versions.
Outline
Part 1
Getting Started
Introduction to the NetScaler System
TriScale
NetScaler Use Cases
NetScaler Functionality
NetScaler Overview
Product Features
NetScaler Operating System Overview
nCore Configuration Architecture
NetScaler File system
Deployment Scenarios
Logging in to the NetScaler System
NetScaler Licenses
Basic Networking
OSI Networking Model
NetScaler Architecture Overview
NetScaler-Owned IP Addresses
Network Topology
NetScaler Network Interfaces
Virtual Local Area Networks (VLANs)
IP Routing
Determining the Source IP Address
Packet Forwarding
Use Source IP Mode
Client-IP HTTP Header Insertion
Path MTU Discovery
Link Aggregation
Access Control Lists
Network Address Translation (NAT)
NetScaler Platforms
Architecture and General Concepts
Hardware Platforms
Hardware Components
MPX Overview
VPX Overview
CPX Overview
SDX Overview
Identify the unique capabilities and functionality of the NetScaler SDX platform
Identify the networking characteristics of the NetScaler SDX platform
Explain the process of provisioning and administration of NetScaler VPX instances on a NetScaler SDX appliance
High Availability
High Availability Functionality
High Availability Node Configuration
Propagation and Synchronization
Failover, Route Monitors, Fail Safe
Propagation, Synchronization
High Availability Management
Performing an Upgrade
Troubleshooting
Upgrading HA pair
Load Balancing
Local Load Balancing concepts
Naming conventions
Persistence
Service Types
LB Methods
Disabling Entities
Diagnostics/Troubleshooting
L4 vs L7 for TCP services
UDP ping vs L7
Monitor attributes
Built in L7 monitors
Monitors from Scripts
EAV Monitors
ECV Monitors
DataStream
SSL Offload
SSL and TLS
SSL Session Process
SSL Administration
SSL Offload Overview
SSL Attacks Overview
SSL Troubleshooting
Cipher Suites
Certificate Management
Feature and Benefits
Offload Performance
Deployment Scenarios
Citrix Recommendations for SSL
Securing the NetScaler
NetScaler Communication Ports
Overview of AAA
Authentication on the NetScaler
NetScaler Users
Command Policies
Admin Partitions
Monitoring, Management, and Troubleshooting
Monitoring Needs
NetScaler Log Management
Simple Network Management Protocol
AppFlow on the NetScaler System
NetScaler Insight Overview
NetScaler Command Center Overview
Network Traffic Capture using NSTRACE
Troubleshooting with Filter Expressions
Decoding SSL Traffic with Wireshark
Display NetScaler System Information
NetScaler Command Line Tools
Part 2
AppExpert Classic Policy Engine
Policies Overview
Expression Structures
Content Filtering
Content Filtering Actions
Content Filtering Rules
AppExpert Default Policy Engine
Understanding Packet-Processing Flow
Understanding Policies
Policy Process Evaluation Flow
Identifying Default Policy Expressions
Actions
Understanding Bind Points
Understanding Policy Labels
Pattern Sets
Typecasting
Rewrite, Responder, and URL Transform
Configuring Rewrite Policies and Actions
Responder Actions
Respond with
Responder Action for Timeouts
Responder Policies
Responder HTML Page Imports
Binding Policies
URL Transformation
URL Transformation Actions
Binding of URL Transformations
Content Switching
Introduction to Content Switching
Content Switching Based on Network Characteristics
Content-Switching Virtual Servers and Load-Balancing Virtual Servers
Configuring Content-Switching Virtual Servers
Configure a Load-Balancing Setup for Content Switching
Content-Switching Policies
Content-Switching Rule Precedence With Priority Specifiedery
Global Server Load Balancing
DNS overview and records
GSLB Deployment Methods
GSLB Concepts
GSLB Entities
GSLB DNS Methods
Metric Exchange Protocol
Viewing and Configuring GSLB with the Visualizer
GSLB Persistence
Optimizing Traffic
Introduction to Compression
Frontend Optimization
Surge Queue
TCP Optimization
HTTP Optimization
Clustering (Optional)
How Clustering Works
Cluster Synchronization
Cluster Communication Interfaces
Striped and Spotted IP Addresses
Traffic Distribution
Cluster and Node States
NetScaler Cluster Set up
Dynamic Configuration for a Cluster Link Aggregation Group
NetScaler Cluster Management
NetScaler Cluster Troubleshooting
Audience
This course is designed for students with little or no previous NetScaler experience, this course is best suited for individuals who will be deploying or managing NetScaler environments.
Students interested in learning how to implement and manage the advanced NetScaler features using leading practices. Specifically:
Administrators
Implementers / Engineers
Architects
In addition to field experience, this course helps prepares candidates for the 1Y0-351: Citrix NetScaler 10.5 Essentials for Networking exam. By passing the 1Y0-351: Citrix NetScaler 10.5 Essentials for Networking exam, candidates will gain the Citrix Certified Professional - Networking (CCP-N) certification.
Prerequisites
Before taking this course, Citrix recommends students prepare for this course by taking CNS-102 NetScaler Overview. It is also recommended to gain a basic understanding of the following concepts and technologies:
Basic Networking
Windows and Linux Server administration
TCP/IP, HTTP protocols and the OSI model
Server load balancing and content switching concepts
Web server software
DNS, SSL and compression concepts
Network security threats and site protection concepts
What You Will Learn
Upon successful completion of this course, learners are able to:
Identify the functionality and capabilities of the NetScaler
Explain basic NetScaler network architecture
Obtain, install, and manage NetScaler licenses
Explain how SSL is used to secure the NetScaler
Optimize the NetScaler system for traffic handling and management
Customize the NetScaler system for traffic flow and content-specific requirements
Employ recommended tools and techniques to troubleshoot common NetScaler network and connectivity issues
Implement NetScaler TriScale technology, including clustering
Configure advanced load balancing and GSLB on the NetScaler system
Identify the functionality and characteristics of the NetScaler SDX platform