You landed here because NET+008 is a replacement for the following:

NET+007: CompTIA Network+ Certification Training
GOT IT!
Questions? Call 602-266-8585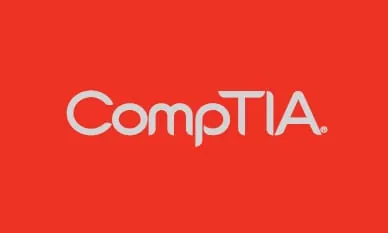 Course Description
Students who take this course will receive a comprehensive study material with 100% coverage of the exam objectives. This eBook includes videos and practice questions and will be valid for 12 months. Students will also have access to a remote lab environment that enables hands on practice in actual software applications. Gradable, hands-on assessments provide an accurate picture of learners' ability to perform job tasks correctly and efficiently. Lab scenarios are aligned with CompTIA exam objectives. Lab access will be valid for 12 months.
This course can benefit you in two ways. If you intend to pass the CompTIA Network+ (Exam N10-008) certification examination, this course can be a significant part of your preparation. But certification is not the only key to professional success in the field of network support. Today's job market demands individuals have demonstrable skills, and the information and activities in this course can help you build your network administration skill set so that you can confidently perform your duties in any entry-level network support technician role.
Outline
Lesson 1: Comparing OSI Model Network Functions
Topic 1A: Compare and Contrast OSI Model Layers
Topic 1B: Configure SOHO Networks
Lesson 2: Deploying Ethernet Cabling
Topic 2A: Summarize Ethernet Standards
Topic 2B: Summarize Copper Cabling Types
Topic 2C: Summarize Fiber Optic Cabling Types
Topic 2D: Deploy Ethernet Cabling
Lesson 3: Deploying Ethernet Switching
Topic 3A: Deploy Networking Devices
Topic 3B: Explain Network Interfaces
Topic 3C: Deploy Common Ethernet Switching Features
Lesson 4: Troubleshooting Ethernet Networks
Topic 4A: Explain Network Troubleshooting Methodology
Topic 4B: Troubleshoot Common Cable Connectivity Issues
Lesson 5: Explaining IPv4 Addressing
Topic 5A: Explain IPv4 Addressing Schemes
Topic 5B: Explain IPv4 Forwarding
Topic 5C: Configure IP Networks and Subnets
Lesson 6: Supporting IPv4 and IPv6 Networks
Topic 6A: Use Appropriate Tools to Test IP Configuration
Topic 6B: Troubleshoot IP Networks
Topic 6C: Explain IPv6 Addressing Schemes
Lesson 7: Configuring and Troubleshooting Routers
Topic 7A: Compare and Contrast Routing Concepts
Topic 7B: Compare and Contrast Dynamic Routing Concepts
Topic 7C: Install and Troubleshoot Routers
Lesson 8: Explaining Network Topologies and Types
Topic 8A: Explain Network Types and Characteristics
Topic 8B: Explain Tiered Switching Architecture
Topic 8C: Explain Virtual LANs
Lesson 9: Explaining Transport Layer Protocols
Topic 9A: Compare and Contrast Transport Protocols
Topic 9B: Use Appropriate Tools to Scan Network Ports
Lesson 10: Explaining Network Services
Topic 10A: Explain the Use of Network Addressing Services
Topic 10B: Explain the Use of Name Resolution Services
Topic 10C: Configure DNS Services
Lesson 11: Explaining Network Applications
Topic 11A: Explain the Use of Web, File/Print, and Database Services
Topic 11B: Explain the Use of Email and Voice Services
Lesson 12: Ensuring Network Availability
Topic 12A: Explain the Use of Network Management Services
Topic 12B: Use Event Management to Ensure Network Availability
Topic 12C: Use Performance Metrics to Ensure Network Availability
Lesson 13: Explaining Common Security Concepts
Topic 13A: Explain Common Security Concepts
Topic 13B: Explain Authentication Methods
Lesson 14: Supporting and Troubleshooting Secure Networks
Topic 14A: Compare and Contrast Security Appliances
Topic 14B: Troubleshoot Service and Security Issues
Lesson 15: Deploying and Troubleshooting Wireless Networks
Topic 15A: Summarize Wireless Standards
Topic 15B: Install Wireless Networks
Topic 15C: Troubleshoot Wireless Networks
Topic 15D: Configure and Troubleshoot Wireless Security
Lesson 16: Comparing WAN Links and Remote Access Methods
Topic 16A: Explain WAN Provider Links
Topic 16B: Compare and Contrast Remote Access Methods
Lesson 17: Explaining Organizational and Physical Security Concepts
Topic 17A: Explain Organizational Documentation and Policies
Topic 17B: Explain Physical Security Methods
Topic 17C: Compare and Contrast Internet of Things Devices
Lesson 18: Explaining Disaster Recovery and High Availability Concepts
Topic 18A: Explain Disaster Recovery Concepts
Topic 18B: Explain High Availability Concepts
Lesson 19: Applying Network Hardening Techniques
Topic 19A: Compare and Contrast Types of Attacks
Topic 19B: Apply Network Hardening Techniques
Lesson 20: Summarizing Cloud and Datacenter Architecture
Topic 20A: Summarize Cloud Concepts
Topic 20B: Explain Virtualization and Storage Area Network Technologies
Topic 20C: Explain Datacenter Network Architecture
Audience
The Official CompTIA Network+ Guide (Exam N10-008) is the primary course you will need to take if your job responsibilities include network administration, installation, and security within your organization. You can take this course to prepare for the CompTIA Network+ (Exam N10-008) certification examination.
Prerequisites
To ensure your success in this course, you should have basic IT skills comprising nine to twelve months' experience. CompTIA A+ certification, or the equivalent knowledge, is strongly recommended.
What You Will Learn
Deploy and troubleshoot Ethernet networks.
Support IPv4 and IPv6 networks.
Configure and troubleshooting routers.
Support network services and applications.
Ensure network security and availability.
Deploy and troubleshooting wireless networks.
Support WAN links and remote access methods.
Support organizational procedures and site security controls.
Summarize cloud and datacenter architecture.
Student Comments (123)