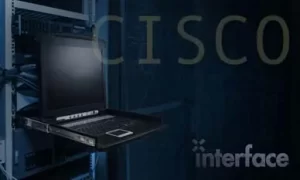 Course Description
The Cisco Prime© Network Registrar (PNR) instructor-led course provides you with the advanced knowledge and skillsets required to successfully deploy, maintain, and troubleshoot Cisco Prime Network Registrar in a typical network environment. You will learn the fundamental concepts upon which the DHCP and DNS servers are based – this solidifies your understanding of how to troubleshoot and solve problems relating to installation and configuration. You will configure Dynamic Host Configuration Protocol (DHCP) and Domain Name System (DNS) servers. In addition, you will use a system command-line interface (CLI) to monitor the health, status, and functionality of DHCP, DNS, Trivial File Transfer Protocol (TFTP), and other servers.
Outline
Introduction to Cisco Prime Network Registrar
Cisco Prime Network Registrar User Interfaces
Regional Cluster Functions
Cisco Prime Network Registrar Synchronization and Replication
Management of Administrators, Groups, and Roles
DHCP Protocol Review
DHCPv4 Configuration
Client Class and Client Configuration
DHCPv6 Configuration
DHCP Failover
DHCP Troubleshooting
DNS Protocol Overview
Authoritative DNS
Dynamic and High-Availability DNS
Cisco PNR Caching DNS
DHCP Expressions and Extensions
Address Space Management and Lease History Reporting
Cisco PNR Command Line Interface
SNMP, LDAP, and TFTP Servers
Cisco PNR Server Database Management
Migration
Service Provider Section
Lab Outline
Installing Cisco Prime Network Registrar on Linux
Navigating the Regional GUI
Using the Cisco Prime Network Registrar CLI
Configuring Cisco PNR DHCPv4
Configuring Client Classes and Clients
Configuring DHCPv6
Using Cisco Prime Network Registrar DHCP Server Logs
Configuring DHCP Failover
Configuring PNR Authoritative DNS
Configuring Dynamic DNS and High-Availability DNS
Installing a PNR Caching DNS Server
Using DHCP Extensions and Expressions
Cisco Prime Network Registrar Database Recovery
Performing Address Space Management
Audience
This course is designed for technical professionals who need to know how to deploy, maintain, and troubleshoot Cisco Prime Network Registrar in their network environments.
The primary audience for this course includes:
System engineers and Integrators
Technical-support personnel
Channel partners and Resellers
Prerequisites
The following are the recommended prerequisites for this technical training course:
Students should have foundational knowledge and/or experience with –
The Internet and IPv4/IPv6
Cisco IOS Command Line Interface (CLI)
What You Will Learn
After completing this course, the student should be able to:
Describe the function of the regional Cisco Prime Network Registrar server and local DHCP, authoritative DNS, caching DNS, and TFTP servers
Configure DHCP servers with class-of-service options for IPv4 and IPv6
Configure DHCP failover
Configure PNR authoritative DNS servers
Configure dynamic DNS and high-availability DNS pairs
Configure PNR caching DNS servers