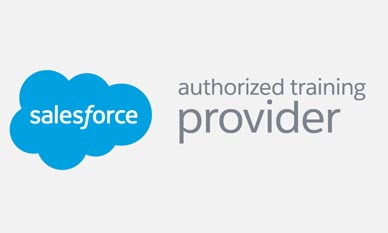 Course Description
Are you ready to take the next step in your career by becoming a Salesforce Certified Administrator? By covering the details around the exam objectives, this course will help hone your problem-solving skills and reinforce your knowledge of key topics. Instructors will present different administration and configuration scenarios tied to the exam objectives. Questions related to these scenarios will help prepare you to help prepare you for your exam.
Outline
When you complete this course, you will be able to:
Understand the different exam objectives and their weighting on the exam
Know which product areas to focus on to best prepare for your exam
How to approach exam questions
Additional resources available to help prepare for the exam
Audience
Certification Preparation for Administrator is designed for experienced Salesforce administrators who are planning to take the Salesforce Administrator Certification.
Prerequisites
There are no prerequisites for this course
What You Will Learn
When you complete this course, you will be able to:
Understand the different exam objectives and their weighting on the exam
Know which product areas to focus on to best prepare for your exam
How to approach exam questions
Additional resources available to help prepare for the exam