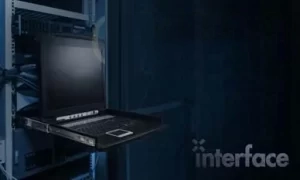 Course Description
For those who are skilled at analyzing and troubleshooting today's wireless LANs, the Certified Wireless Analysis Professional (CWAP) certification offers an opportunity to leap forward in your career.
Do you have a mastery of operation and frame exchanges? Can you perform protocol and spectrum analyses? Are MAC layer frame formats right in your wheelhouse?
Measure your skills and knowledge with this professional-level certification and get on track toward ultimately earning your Certified Wireless Network Expert (CWNE) certification. Those that pass the CWAP exam earn credit towards a CWNE certification.
Outline
Module 1 – Troubleshooting Processes
Troubleshooting Methodologies
CWNP Methodology
Troubleshooting Tools
Module 2 – Communications
Terminology Review
Beacon Frames
Authentication
Channel Access
WLAN Architectures
Module 3 – 802.11 Frames
Framing Review
802.11 General Frame Format
802.11 Frame Types
Important 802.11 Frames
Security Communications
802.11 PHY
Module 4 – WLAN Hardware
Client Devices
Access Points
WLAN Controllers and Managers
Wireless Analysis Hardware
Wired Hardware
Module 5 – Protocol Analysis
WLAN Protocol Analysis Hardware and Software
Protocol Analyzer Common Features
Working with Protocol Analyzers
Module 6 – Spectrum Analysis
Spectrum Analysis Hardware
Terminology
Spectrum Analyzer Features
Installing and Configuring
Performing Spectrum Analysis
Module 7 – Wired Issues
Common Problems
Troubleshooting Tools
Troubleshooting Specific Issues
Module 8 – Common WLAN Issues
Common Issues
Security Issues
Client Issues
Modern Issues
Prerequisites
Certified Wireless Network Administrator
What You Will Learn
Understanding the 802.11 Physical (PHY) Layer Frame Formats and Technologies
Understanding the 802.11 MAC Layer Frame Formats and Technologies
Understanding of 802.11 Operation and Frame Exchanges
Understanding Advanced Features of Spectrum Analysis
Understand Data Collection Methods
Become Proficient at Protocol Analysis and Troubleshooting