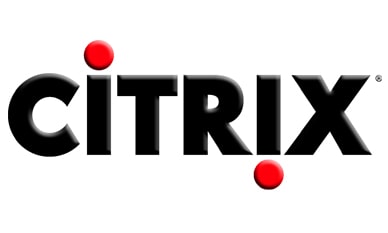 Course Description
Get more value out of your XenApp and XenDesktop investment through the use of Workspace Environment Management, Provisioning Services, Application Layering, and advanced features. You will leave this course with a good understanding of how to manage more complex solutions such as multi-zone environments spanning multiple locations with configurations around StoreFront, the Delivery Controllers, and HDX. You'll gain the skills to improve logon times, user personalization, and resource performance through Workspace Environment Management. Also, learn to optimize management of your app and desktop images by building and combining App Layers. End the course by learning to install, configure, and manage Provisioning Services in accordance with leading practices.
Outline
Module 1: Intermediate Site Architecture
FMA Services
SQL database connectivity and security
Multi-zone VDA registration
Zone preference
Module 2: Workspace Environment Management (WEM) (Extended Module)
Introduction to WEM
Administration
Optimizing resource consumption on VDA hosts
Managing the end-user experience with WEM
Moving to WEM
Module 3: StoreFront Optimization and Routing
User experience optimizations
StoreFront branding
Optimal Gateway routing and Zones
Subscription Store
Module 4: HDX and Multimedia
HDX in the network
Enlightened Data Protocol (EDT)
Multimedia delivery and redirection
Delivering Skype for Business with XenApp and XenDesktop
Module 5: App Layering (Full day module)
App Layering Introduction
Layering Architecture
Creating Layers
App Layering Maintenance
Module 6: Supporting and Troubleshooting
Connections
Communications
Session Launchs
Module 7: Advanced Provisioning with Provisioning Services
Getting started with Provisioning Services
Provisioning Services Architecture
Module 8: Provisioning Services Infrastructure
The PVS server role
The Farm database
The vDisk Store
Module 9: Streaming the vDisk
Introduction to vDisks
Machine preparation
Streaming vDisks
Boot methods
Module 10: Target Devices
Introduction to target devices
Data I/O
Handling persistent and non-persistent data
Module 11: Integrating Provisioning Services with XenApp and XenDesktop
XenDesktop Setup Wizard
Device Collections
Published Apps and Desktops
Using Provisioning Services with XenApp and XenDesktop
Module 12: Provisioning Services Redundancy
Farm component redundancy
Store redundancy
Database redundancy
Module 13: Supporting Provisioning Services
Performing updates
Auditing and support
vDisk imaging
Migrating vDisks images
Troubleshooting
Audience
This course is built for experienced IT Professionals working with XenApp and XenDesktop. Potential students include administrators, engineers, and architects responsible for the end user workspace, provisioning services environment, and overall health and performance of the solution.
Prerequisites
Before taking this course, Citrix recommends that students have a strong foundational knowledge of XenApp and XenDesktop 7.1x. Citrix recommends students prepare for this course by taking the following course: CXD-210 Citrix XenApp and XenDesktop 7.1x Administration.
What You Will Learn
Upon successful completion of this course, learners will learn:
How to configure Workspace Environment Management to improve the end user environment and virtual resource consumption
Understand Zones in XenApp and XenDesktop and how to account for user and desktop locations and optimal connection and registration
How to build and manage App Layers to minimize image sprawl with XenApp and XenDesktop
Understand and configure HDX channels and protocols for improved performance delivering multimedia and data over network connections
Understand Provisioning Services architecture and install and configure Provisioning Services, vDisks, and Target Devices