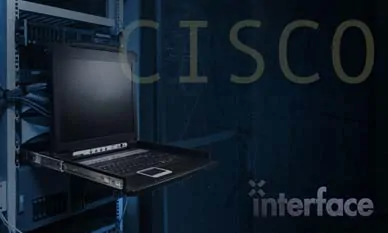 Course Description
Deploying Cisco Unified Contact Center Enterprise (DUCCE) is a 5-day instructor led course developed by Sunset Learning Institute intended for system engineers and customers who will be involved with day-to-day maintenance and installation of the Cisco Unified Contact Center Enterprise (CCE) product deployed in a CVP comprehensive environment. This course gives the learner an understanding of the Unified CCE deployment capabilities, processes, fault tolerance, installation, and troubleshooting tools for inbound and outbound Contact Center functionality. This will be accomplished by installing and configuring the Unified CCE software and introducing Unified CCE troubleshooting tools.
DUCCE is intended for those installing the solution, or who may be responsible for Level 3 support of the solution. This course also serves as a good stepping stone for AUCCE Part 1 and AUCCE Part 2, but is not a prerequisite. Students will learn enough about CCE scripting in this course to ensure system functionality  only, not become scripting experts.
Outline
Module 1: Cisco Unified Contact Center Enterprise Foundations
Lesson 1: Introducing UCCE
Unified CCE Overview
Attributes of Cisco Unified CCE
Cisco Unified CCE Components
Unified CCE Naming Conventions
Cisco Unified CCE Options
Agent Desktop Options
What's New
Lesson 2: Unified CCE Architecture and Components
Overview
Voice Gateways (VG)
Unified Communications Manager (UCM)
Agent Phones and Features
Intelligent Contact Manager (ICM)
Customer Voice Portal (CVP)
VXML
Features of Unified CVP
Lesson 3: UCCE Terms, Routing and Additional Components
Unified CCE Terms
Unified CCE Call Flow Types
Additional Unified CCE Components
Contact Center Management Portal (CCMP)
Cisco Unified Intelligence Center (CUIC)
Geographic Dependencies/CCE Networks
Packaged Contact Center Enterprise (PCCE)
Lesson 4: Accessing UCCE Tools
Accessing UCM
Accessing ICM
Accessing CVP
Accessing Voice Gateways
Accessing CCMP
Module 2: Preparing UCCE for Basic IVR Scripting
Lesson 1: UCCE Call Flows and Protocols
UCCE Comprehensive Call Flow
UCCE Comprehensive Protocols
Installation and Configuration Checklist
Lesson 2: Using Domain Manager
Active Directory (A/D) Overview
Domain Manager and Organizational Units (OU's)
Lesson 3: Introducing the Unified CCE Main Installer
Overview
Domain Manager
ICM Main Installer
Web Setup Tool
PG Setup Tool
Admin Data Client Installer
Lesson 4: Central Controller Installation
Using the Web Setup Tool
Using ICMdba for Logger Database
Using Web Setup for Router(s)
Using Web Setup for Logger(s)
Diagnostic Framework Portico
Lesson 5: Installing Admin Data Servers and Clients
Admin Workstation Types
Using ICMDBA for Admin Workstation Databases
Using Web Admin to configure Admin Data Server
Installing the Admin Data Client
Configuration Manager Overview
Lesson 6: Configuring ICM for CVP
Overview
ICM Configuration for CVP Support
ICM PG Setup for CVP Support
Lesson 7: Configuring CVP for UCCE
Overview
Installing CVP Server
Installing the Operations Console
Installing Remote Operations
Installing the Reporting Server
Ops Console Overview
Configuring a Call Server
Configuring a VXML Server
Configuring a Reporting Server
Configuring a Media Server in Ops Console
Licensing
Verify your Configuration
SIP Routing Options for CVP
Lesson 8: UCCE Voice Gateway Internetworking Considerations
Introducing SIP
Ingress/VXML Gateway Overview
Ingress/VXML Gateway CVP File Transfer to Flash
Ingress/VXML Gateway File Transfer
Call Server Configuration
SIP Proxy Configuration
UCM Configuration
Configure IOS Voice Gateway through CVP OAMP
Lesson 9: Basic IVR Scripting with Microapps
UCCE Script Editors
ICM Script Editor Overview
Using ICM Script Editor Nodes
Configuring ICM Script Editor Nodes
Scheduling ICM Scripts
Scripting with a MicroApp
Module 3: Preparing UCCE for Basic Agent Functionality
Lesson 1: Configure UCM to Support UCCE
Protocol Review
UCM Configuration Steps
PG Configuration and Setup
Loading JTAPI Client
CTI Route Point Considerations
RTMT
Verifying Functionality
Lesson 2: Installing UCCE CTI Software
CTI Overview
Installing CTI Server with PG Setup Tool
Installing CTIOS Server
Installing CTIOS Agent Desktop
Agent and Skill Group Configuration
Agent Targeting Rule
Testing the Agent Functionality
Lesson 3: UCCE Configuration and Scripting for Additional Agent and IVR Functionality
Overview
Understanding Variables
Understanding MicroApps
Understanding Media Server and Audio Files
Audio Prompt Gateway Considerations
Implementing MicroApps in an ICM Script
Implementing Queuing Nodes in an ICM Script
Lesson 4: Enabling Transfers and RONA
Transfer Types Overview
Subsequent Transfer Considerations
ICM Configuration Steps
UCM Configuration Steps
RONA
Module 4: Installing CCE VXML Solution
Lesson 1: Basic VXML Functionality
What is VXML?
Cisco Unified CVP VXML Solution
Lesson 2: Installing and Configuring VXML Solution
Cisco Unified CVP VXML Server Configuration
Cisco Unified Call Studio Project Configuration
Project Deployment and VXML Server Maintenance Tasks
ICM Considerations for VXML Application Support
Lesson 3: Exploring Courtesy Callback
What is Courtesy Callback?
Courtesy Callback Call Flow
Courtesy Callback Considerations
Configuring Courtesy Callback
Module 5: Installing CCE Outbound
Lesson 1: Introduction to Outbound Option
Outbound Option Overview
Outbound Option Components
Dialer Types
Dialing Modes
Outbound Campaign Features
SIP Call Flows
SIP Dialer Design Considerations
Voice Gateway Design Considerations
Lesson 2: Outbound Option Installation and Configuration
ICM Installation and Configuration for Outbound Option
Voice Gateway and Unified CM Considerations
Outbound Option Installation Verification
Lesson 3: Configuring Outbound Option for Agent and IVR Campaigns
Campaign Types Overview
Prerequisite Configurations for Outbound Campaigns
Agent-Based Campaign
Agent-Based Campaign Scripting
IVR-Based Campaign Configuration
IVR-Based Campaign Scripting
Module 6: Supporting CCE
Lesson 1: ICM Processes
Simple Startup
Simplex Central Controller Startup Detail
Simplex PG Startup
Administration and Data Server Startup
ICM Fault Tolerance
Duplexed Central Controllers
Central Controller Failure Scenarios
Configuration Change Sequence
Lesson 2: Diagnostic Framework Suite
Diagnostic Framework Suite Review
Analysis Manager
Unified System CLI
Diagnostic Framework Portico
Lesson 3: UCCE Support
ICM Support
CVP Support
Gateway Support
UCM Support
Lesson 4: Service Assurance
Syslog and SNMP
Failover and High Availability
LABS:
Lab 1-1: Overview of UCCE Lab Environment:
Make test phone calls to validate what is working/not.
Change auto-assigned Agent DN in UCM to match Pod # and dial-plan
Lab 1-2: Explore Voice Gateway:
Basic Navigation and show commands to demonstrate tha t this device is a part of the dial-plan
Verify Calls delivered on inbound T-1 circuit
Lab 1-3: Explore CVP and ICM Servers:
Use RDP to connect to CVP Call Server/VXML Server.
Use RDP to connect to ICM PG and Admin Data Client
Browse CVP Ops Console (OAMP Server) Configuration
Service Control for PG, Diagnostic Framework Portico for PG Processes
Lab 2-1: Install the ICM Main Installer
Install ICM Main Installer
Run ICM Domain Manager to create Instance
Join Instance in Web Setup
Lab 2-2: Install ICM Central Controller and Admin Data Server/HDS
Install ICM Router(s)
ICMDBA for Logger(s)
Install ICM Logger(s)
ICMDBA for HDS
Install Admin Data Server
Diagnostic Framework Portico to check Router/Logger/ADS processes.
Lab 2-3: Configure/Install PG for CVP and UCM
JTAPI Application User, Client, Default Agent Desk Settings
Configure Generic PG Logically (CVP, UCM)
Type 10 Network VRU, Label
Install PG Software
Add ECC Variables
DF Portico to check key processes
Test UCM PG with CTI Route Point
Lab 2-4: Install, Configure and License CVP Components
Install CVP Server
Configure CVP component(s) in Ops Console (OAMP Server)
License CVP components via OAMP, check status of ICM with Diagnostic Framework, check Control Center and /diag for CVP.
Lab 2-5: Configure IOS Voice Gateway for CVP
Upload CVP Files to Flash
Deploy IOS Configuration via Ops Console
Test call flow thus far using UCCE tools/utilities
Lab 2-6: Configure ICM for CVP Scripting
Add DN's, Call Types
Map DN's to Call Types
Lab 2-7: Prepare a Simple CVP Test Script
Configure Play Media Microapp
Import and Configure Test ICM Script
Test and Debug Script
Lab 2-8: Use ICM Tools to Observe Script Progress
Monitor Mode
Call Tracer
outer Log Viewer
Lab 3-1: ICM Scripting with Microapps
Media Files and Microapps
SIP Trunks for Transfers
UCM Route Patterns
Microapps
Lab 3-2: Configure ICM for Basic Agent Functionality
Configure Skill Groups/Routes
Configure Agent
Associate Phones with JTAPI User
Configure Agent Targeting Rule
Lab 3-3: Install CTI Components
CTI Server (CTI Gateway) Installation
CTI O/S Server Installation
CTI O/S Client Installation
Login and Test MicroApp Script Transfer to Agent using CTI O/S client
Configure Finesse Server
Login and Test Finesse
Lab 3-4: CTI Route Point Initiated Calls
Configure ICM DN and UCM Route Point
Network VRU Label for UCM
UCM Route Pattern for CVP Transfer
Build/Test Transfer Script
Lab 3-5: Configure Calls Using SIP with Proxy (Optional)
Observe Networks, Triggers, SIP Server Groups
Configure Route Group, Element
Configure Route Table
Configure Call Server for CUSP
Lab 4-1: Configure Courtesy Callback (CCB)
Install Call Studio
Configure VXML/Reporting/Media Servers for CCB
Modify CCB VXML Applications and Deploy
Build CCB ICM Script, Test and Troubleshoot
Lab 5-1: Install and Configure Cisco Outbound Option – SIP
Enable Dialer Functionality
Configure/Install MediaRouting (MR) PG and Dialer
Trunking Considerations
Configure System Options/Contact List/Import Rule
Configure Campaign
Configure Admin Script and Routing Script for Campaign
Test Dialer
Lab 6-1: Using Troubleshooting Tools
Turn up tracing (debug) via Unified System CLI
Gather/Analyze Log Files
Lab 6-2: Troubleshooting Lab
Hands-on troubleshooting using tools – Instructor break/you fix.
Audience
The primary audience for this course is as follows:
Cisco Unified Communications system channel partners and resellers
System engineers
The secondary audience for this course is as follows:
Customers deploying and maintaining Cisco Unified Contact Center Enterprise products
Prerequisites
To fully benefit from this course, students should have the following prerequisite skills and knowledge:
Working knowledge of basic networking and components (router, switch, NIC)
Working knowledge of Microsoft Windows Server deployed within an Active Directory environment
Working knowledge of a Windows computer including a mouse and the simultaneous use of the Alt-Tab keys
What You Will Learn
After completion of this course, students will be able to...
Demonstrate an overall understanding of the Cisco Unified CCE solution, processes, and its environment.
Install and configure a Cisco Unified CCE solution as deployed with Unified CVP, including CTI functionality used with Unified Communications Manager.
Install and configure Cisco Outbound Option using a SIP Dialer.
Utilize the Legacy Command Line Utilities within the ICM environment for support and troubleshooting UCCE.
Utilize the Diagnostic Framework suite of utilities (Analysis Manager, Diagnostic Portico, CLI) within the UCCE environment for support and troubleshooting of UCCE.
Demonstrate proficiency with various utilities within the UCCE solution for troubleshooting and support of the environment.