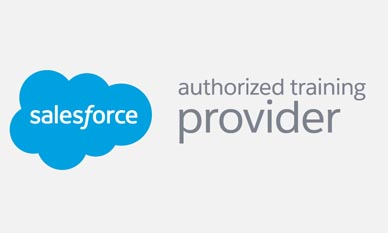 Course Description
Email Essentials is designed to get you up and running on the Salesforce Marketing Cloud Email Application. In this interactive course, email marketers will gain hands-on experience creating emails, sending and tracking results, managing subscriber data, segmenting data to deliver targeted, relevant messages, and learning automation tools to automate campaigns and daily tasks.
Outline
Data
Lists
What is a Subscriber?
How to Create Attributes
How to Create a List
How to Add Subscribers to a List
What are the Profile and Subscription Centers?
Data Extensions
What is a Data Extension?
What are Sendable Data Extensions and Non-Sendable Data Extensions?
How to Create a Data
Extension
How to Import Data into a Data Extension
Contact Builder Overview
Content
Content Builder Overview
Uploading Assets into Content Builder
Content Blocks
How to Create Static Content
Blocks
How to Create Individualized
Content Blocks Using Personalization Strings, Dynamic Content, and AMPscript
How to Add Links to Content
Content (continued)
Templates
What a Template is and the
Various Ways to Create One
How to Create a Template with Locked Content
How to Specify Specific Content to be Placed in a Content Area in a Template
Email
How to Create an Email from a Template
How to Add Multiple Content Blocks to a Single Content Area
How to Add a Button Content Block
Testing
Content Detective
Validation
Preview
Test Send
Approvals
Sending
Send Flow
User-Initiated Email
A/B Testing
Bounce Mail Management
Global, Master, and List-Level Unsubscribes
Analyze Your Results
Tracking Data
Standard Reports
Automating Reports
Segmentation
Drag-and-Drop Segmentation
How to Create Random and Filtered Segments
How to Create Segments Using Measures
Refreshing Data
Query Activity
Audience Builder Overview
Automation
Data Activities
Data Extract
Import
File Transfer
Refresh Activities
Filter Activity
Query Activity
Email Automation
Overview of Email
Automation Tools
Welcome Series using Journey Builder
Triggered Email
Welcome Series Using Automation Studio
Audience
This course is designed for email digital marketers who manage the email channel for their organization. No prior knowledge of the Marketing Cloud is needed.
Prerequisites
There are no prerequisites for this course.
What You Will Learn
When you complete this course, you will be able to:
Log in to the Marketing Cloud.
Create an email using our newest application, Content Builder.
Describe the various ways to store data in the Marketing Cloud.
Utilize the various import methods to import data to lists and data extensions.
Describe and use the various testing and sending options within the Marketing Cloud.
Analyze the results of a send using email tracking and Reports.
Create filtered or random segments using Drag-and-Drop Segmentation.
Create filtered segments based on behavioral data (Measures).
Utilize a query activity to create segment data.
Create and execute an automation to import data and refresh data.
Build and automate a welcome series for new subscribers using Playbooks.
Describe when to use a triggered email send for transactional messages.
Automate an email drip campaign via Automation Studio.
Build and automate a welcome series using Journey Builder.