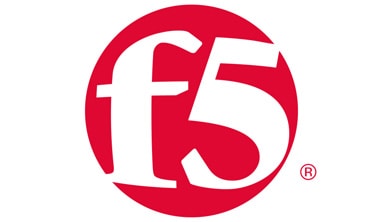 Course Description
This course gives networking professionals a functional understanding of the BIG-IP DNS system as it is commonly used. The course covers configuration and ongoing management of the BIG-IP DNS system, and includes a combination of lecture, discussion, and hands-on labs.
Outline
Lesson 1: Setting Up the BIG-IP System
Introducing the BIG-IP System
Initially Setting Up the BIG-IP System
Archiving the BIG-IP Configuration
Leveraging F5 Support Resources and Tools
Provision the BIG-IP System and Confirm Network Configuration
Lesson 2: Introducing the Domain Name System (DNS) and BIG-IP DNS
Understanding the Domain Name System (DNS)
Reviewing the Name Resolution Process
Implementing BIG-IP DNS
Using DNS Resolution Diagnostic Tools
Lesson 3: Accelerating DNS Resolution
Introducing DNS Resolution with BIG-IP DNS
BIG-IP DNS Resolution Decision Flow
Configuring BIG-IP DNS Listeners
Resolving DNS Queries in the Labs (Lab Zone Records)
Load Balancing Queries to a DNS Server Pool
Accelerating DNS Resolution with DNS Cache
Accelerating DNS Resolution with DNS Express
Introducing Wide IPs
Using Other Resolution Methods with BIG-IP DNS
Integrating BIG-IP DNS into Existing DNS Environments
Lesson 4: Implementing Intelligent DNS Resolutions
Introducing Intelligent DNS Resolution
Identifying Physical Network Components
Identifying Logical Network Components
Collecting Metrics for Intelligent Resolution
Configuring Data Centers
Configuring a BIG-IP DNS System as a Server
Configuring a BIG-IP LTM System as a Server
Establishing iQuery Communication between BIG-IP Systems
Configuring a Non-F5 Server
Defining Links and Routers
Configuring Wide IP Pools
Configuring Wide IPs
Managing Object Status
Using the Traffic Management Shell (TMSH)
Lesson 5: Using LDNS Probes and Metrics
Introducing LDNS Probes and Metrics
Types of LDNS Probes
Excluding an LDNS from Probing
Configuring Probe Metrics Collection
Lesson 6: Load Balancing Intelligent DNS Resolution
Introducing Load Balancing on BIG-IP DNS
Using Static Load Balancing Methods
Round Robin
Ratio
Global Availability
Static Persist
Other Static Load Balancing Methods
Using Dynamic Load Balancing Methods
Round Trip Time
Completion Rate
CPU
Hops
Least Connections
Packet Rate
Kilobytes per Second
Other Dynamic Load Balancing Methods
Virtual Server Capacity
Virtual Server Score
Using Quality of Service Load Balancing
Persisting DNS Query Responses
Configuring GSLB Load Balancing Decision Logs
Using Manual Resume
Using Topology Load Balancing
Lesson 7: Monitoring Intelligent DNS Resources
Exploring Monitors
Configuring Monitors
Assigning Monitors to Resources
Monitoring Best Practices
Lesson 8: Advanced BIG-IP DNS Topics
Implementing DNSSEC
Setting Limits for Resource Availability
Using iRules with Wide IPs
Introducing Other Wide IP Types
Implementing BIG-IP DNS Sync Groups
Lesson 9: Final Configuration Projects
Audience
This course is intended for system and network administrators responsible for installation, setup, configuration, and administration of BIG-IP DNS systems.
Prerequisites
Administering BIG-IP; TCP/IP Addressing and Routing, WAN/LAN elements; and Data Center Server redundancy concepts.