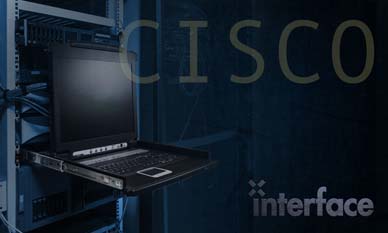 Course Description
In this 4-day hands-on course students will discover how to deploy Cisco Enterprise Chat and Email into an existing Enterprise Contact Center environment.
The course covers the details needed to prepare an both UCCE and ECE environments for the integration and configurations steps required to do the actual integration. Students will gain experience with the operations and administration tasks required for initial ECE deployment as well as ongoing system administration such as enabling SSO, importing objects, preparing queues and workflows, using the scripting tool, generating reports, enabling system logs for troubleshooting. Students will also see how to implement features that enhance ECE operations for Agents. This course also describes feature enhancements that will be available in ECE 12.0.
Outline
Module 1 - Deploying Cisco Enterprise Chat and Email
Lesson 1 - ECE Overview
ECE Deployment Models and Architectural Overview
ECE System Requirements
Chat, Email and Data Flow
ECE Login Points
PCCE Considerations
Lesson 2 - Preparing CCE for ECE Integration
Preparing CCE for ECE Integration Overview
CCE Configuration Cleanup
Lesson 3 - ECE Installation
ECE Installation Overview
Install SQL for ECE as Administrator
ECE Installation (11.5)
ECE Upgrade (11.6)
Check System Performance
Lesson 4 - ECE Integration with CCE
Partition and Console Overviews
ECE Startup
Partition Administration
Unified CCE Integration
Lab 1-1 Navigating ECE and CCE
Lesson 5 - ECE Integration with Email Server
Dispatcher & Retriever Process Startup
Configure Email for ECE - Add Alias
SMTP Settings
Lesson 6 - Enabling SSL Functionality for ECE
Secure Sockets Layer (SSL) Overview
Enabling SSL for ECE
Lesson 7 - Integrating Finesse with ECE
Finesse Configuration Overview
Finesse Admin Page (cfadmin)
.xml Files Configuration
ECE Finesse Login
Lab 1-2 Navigating ECE Email and Finesse Integration
Module 2 - Cisco ECE Operations & Administration
Lesson 1 - Partition Administration Deep-Dive
ECE Administration Console Overview
Partition Console - Administration
Administration Console
Lesson 2 - Adding & Importing UCCE Objects into ECE
Chat & Email Flow
Adding/Importing Objects
Verify ICM & ECE Configuration
Using PQ's with ECE
Create ICM Scripts
Scheduling ICM/CCE Routing Scripts
Import CCE Objects into ECE
Logging in as an ECE Agent
Department Considerations and Configuration
Lab 2-1 Preparing CCE Basic Configuration
Lab 2-2 Working with ECE Imports
Lab 2-3 ECE Agent Login
Lesson 3 -ECE Queues and Workflows
Services and Settings for Queues and Workflows
Partition and Department Settings for Queues and Workflows
Creating Articles
Workflow Service Level Configuration
Confirming the Workflow Editor (JRE)
Lab 2-4 Working with ECE Workflow Queues
Lab 2-5 Working with ECE Articles
Lesson 4 - Configuring Inbound Email
Configuring Inbound Email
Create New Inbound Workflow
ICM Inbound Email Script
Verify Email Operation - ICM Script
Verify Email Operation to Agent
Lesson 5 - Configuring Outbound Email
Configuring Onbound Email
Create New Outbound Workflow
Verify Outbound Email Operation
Lab 2-6 Workflow Editor and Verifying Email Operation
Lesson 6 - Configuring ECE Chat
Configure and Verify CCE/ECE for Chat
Testing Template Modifications
Verify Chat Operation
Callback, Delayed Callback
Dynamic Messages for Integrated Chat
Lab 2-7 Configure and Verify Chat in ECE
Lesson 7 - Reporting for ECE
Reporting Overview
ECE Reports in CUIC
Native ECE Reporting
Creating & Modifying Reports
Managing Report History
Scheduling Reports
Sending Notifications
Setting Permissions on Reports
Lab 2-8 Reporting for ECE
Module 3 - Cisco ECE Features
Lesson 1 - Agent Single Sign-On (SSO) for ECE
SSO Overview
Configure & Verify SSO
Other Security Considerations
Lab 3-1 Agent SSO
Lesson 2 - Troubleshooting
Common issues and solutions
Enabling logs
Lesson 3 - ECE 12.x New Features Overview
Lesson 4 - Solutions + Features Overview
Audience
This course is designed for partners and customers responsible for deploying and administering ECE in the UCCE environment.
Prerequisites
The prerequisites for this course are that the student has knowledge and experience deploying and administering and maintaining Cisco UCCE. If the student does not have this prerequisite background we recommend, at a minimum, attending the AUCCE1 course authored and delivered by Sunset Learning.
What You Will Learn
Learn operations and administration tasks required for initial ECE deployment Ongoing system administration such as enabling SSO, importing objects, preparing queues and workflows
Use the scripting tool
Generate reports
Enable system logs for troubleshooting
Implement features that enhance ECE operations for Agents