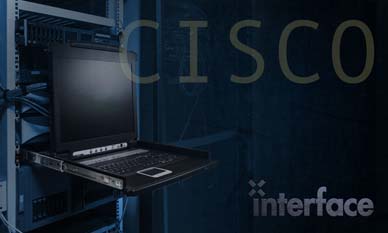 Course Description
Implementing Cisco Emergency Responder (ICER) v9 is a 2-day course that provides students with best practice information on how to install, configure, operate and maintain Cisco Emergency Responder in a Cisco Unified Communications environment. Focusing on core administrative skills, you will learn to configure Cisco Unified Communications (CUCM) for integration with CER and to configure emergency response locations (ERLs) and emergency location identification numbers (ELINs) in CER to properly route enhanced 911 (E911) calls. You will also examine CER disaster recovery and user management.
Outline
Understanding the Architecture for Emergency Calls
Introducing Cisco Emergency Responder
Cisco Emergency Responder
Cisco ER Deployment Models
What Happens When an Emergency Call Is Made
Cisco Unified Communications Manager Configuration for Cisco Emergency Responder
System Interactions During Emergency Calls
Configuring Cisco Unified Communications Manager Support Components
Integration of Cisco Emergency Responder with Cisco Unified Communications Manager
Cisco Emergency Responder Interfaces
Cisco Emergency Responder Administration Interfaces
Initial Configuration of Cisco Emergency Responder
Initial Cisco ER Configuration
Creating ERLs
Working with Energy Wise
Using Cisco Emergency Responder with Intrado V9-1-1 Services
Configuring Users and Role-Based System Access
Using the Cisco ER User Interface
Working with ALI Records
Understanding the Disaster Recovery System
LABS:
Lab 1: Connect to and Set Up Remote Lab Environment
Lab 2: Configure CUCM to Send Emergency Calls to CER
Lab 3: Configure CER to Accept and Route Emergency Calls
Lab 4: Verify Outbound and Inbound Emergency Dialing and Alerts
Lab 5: Using the Cisco ER User Interface
Lab 6: Working with ALI Records
Lab 7: Implementing CUCM Emergency Call Handlers
Lab 8: Performing a Backup of CER
Prerequisites
To fully benefit from this course, students should have the following prerequisite skills and knowledge:
Understanding of Cisco Unified Communications Manager configuration and operation is required for this course
What You Will Learn
After completion of this course, students will be able to...
E911 architecture and terminology
CER installation requirements
How the CER and CUCM systems route E911 calls
Configure CUCM for integration with CER
Configure CER for integration with CUCM
Add and configure ERLs and ELINs
Configure CER users
Backup and restore a CER system