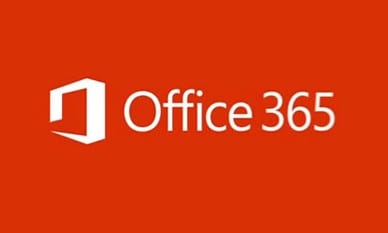 Course Description
This course lays the foundation for Power BI for the Cloud Report Builders. Power BI Report Builders will learn everything they need to create highly effective stand-alone and multi-page narrative reports using data sources that are created by Power BI Data Model Designers. This course covers the use of both the Power BI Desktop application as well as the Power BI Service.
Outline
Lesson 1 : Introducing the Power BI Service
What Is the Power BI Service?
Power BI Service Key Features
The Self-Service BI Model
Power BI Reports & Dashboards
Lesson 2 : Defining a Report
What is a Power BI Report?
Defining a Report
Data-Driven Storytelling
Lesson 3 : Building Power BI Desktop Reports
Understanding the Design Interface
Creating Report Visualizations
Tables Visualizations
Charts Visualizations
Lesson 4 : Advanced Report Building
Add Report Pages
Creating Slicers
Report & Page Filters
Report Final Touches
Lesson 5 : Understanding Data Models
Understanding Data Terminology
Understanding Tables
Understanding Relationships
Diagnosing Data Models
Lesson 6 : Gathering Report Data
Connecting to Data Sources
Data Queries vs Data Models
Viewing & Refreshing a Data Source
Lesson 7 : Data Model Functions
Creating Calculated Columns
What is DAX?
Basic DAX Functions
Lesson 8 : Connecting to the Power BI Service
Uploading PBIX Reports
Report Considerations
Making Changes to PBIX Reports
Lesson 9 : Building Power BI Service Dashboards
Creating Dashboards using Existing Reports
Organizing Dashboard Elements
Lesson 10 : Using Q & A (Cortana)
Understanding Q & A
Modifying Q & A Results
Pinning Q & A results to a Dashboard
Lesson 11 : Sharing Reports & Dashboards
Sharing with Co-Workers
Sharing Externally
Audience
This course is designed for students who want to take advantage of the cloud service reporting features of Power BI.
Prerequisites
Basic reporting knowledge, basic understanding of data.
What You Will Learn
After completing this course, students will be able to:
Introducing the Power BI Service
Defining a Report
Building Power BI Desktop Reports
Advanced Report Building
Understanding Data Models
Gathering Report Data
Data Model Functions
Building Power BI Service Dashboards
Using Q & A (Cortana)
Sharing Reports & Dashboards