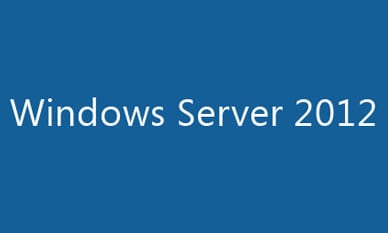 Course Description
Get hands-on experience building secure solutions for Smart Cards, encryption, Secure Access and other exciting applications with Hasain Alshakarti, one of the world's foremost experts on PKI. He will show you effective methods, helpful tools and products required – all based on real-world scenarios.
Get a grip on Certificate Lifecycle Management using proprietary products to administrator smart cards and certificates. Install, configure, test, and manage PKI with Active Directory. The course will provide basic PKI expertise in design, standards and safety requirements when implementing PKI in your own environment.
New features in Windows Server 2016 will be covered. Active Directory Certificate Services (ADCS) in Windows Server 2016 provides many new features and capabilities such as Virtual Smart Cards, Key-Based Renewal Support, Version 4 Certificate Templates, and PowerShell Deployment and Management.
About the Instructor:
Hasain Alshakarti is a world leading IT security expert with a strong focus on networks, PKI and certificates. He's a senior IT security consultant at TrueSec with deep experience of numerous design projects, audits as well as advanced implementation projects and penetration testing of systems.
For his hard, solid achievements over the years, Hasain has been rewarded "Sweden's leading IT security expert" and Microsoft Most Valuable Professional(MVP) in Enterprice security multiple times. He is a sought after speaker and extremely popular instructor at various events worldwide.
Hasain is also an active member of Microsoft Extended Experts Team(MEET) and one of the few that successfully combines his expertise in application development and IT technology.
Outline
Overview of Public Key Infrastructure
Introduction to PKI
Introduction to Cryptography
Certificates and Certification Authorities

Designing a Certification Authority Hierarchy
Identifying CA Hierarchy Design Requirements
Common CA Hierarchy Designs
Documenting Legal Requirements
Analyzing Design Requirements
Designing a CA Hierarchy Structure
Identifying Applications and Certificate Holders
Identifying Technical and Business Requirements
Designing a CA Hierarchy

Creating a Certification Authority Hierarchy
Configuring CAPolicy.inf
Creating an Offline CA
Validating Certificates
Planning CRL Publication
Defining CRL and AIA Publication Settings
Publishing the CRL and AIA Information
Validating the PKI Health of your CA Hierarchy

Managing a Public Key Infrastructure (PKI)
Introduction to PKI Management
Managing Certificates
Managing Certification Authorities
Planning for Disaster Recovery
Role Separation
Restricting Certificate Managers
Enabling Certificate Services Auditing

Configuring Certificate Templates
Introduction to Certificate Templates
Designing and Creating a Certificate Template
Publishing a Certificate Template
Managing Changes in a Certificate Template
Delegating Certificate Template Administration Permissions
Superseding a Certificate Template

Configuring Certificate Enrollment
Introduction to Certificate Enrollment
Enrolling Certificates Manually
Autoenrolling Certificates

Key Archival and Recovery
Introduction to Key Archival and Recovery
Implementing Key Archival and Recovery

PKI Trust Between Organizations
Introduction to Advanced PKI Hierarchies
Qualified Subordination Concepts
Configuring Constraints in a Policy.inf File
Implementing Qualified Subordination

Deploying Smart Cards
Introduction to Smart Cards
Enrolling Smart Card Certificates
Deploying Smart Cards
Smart Card Enrollment Agent Requests
Planning for Re-enrollment

Securing Web Traffic by Using SSL
Introduction to SSL Security
Enabling SSL on a Web Server
Implementing Certificate-based Authentication
Certificate Mapping in Active Directory
Certificate Mapping in IIS

Configuring BitLocker Recovery
Introduction to BitLocker Recovery
Configuring BitLocker recovery
Recovering BitLocker volumes

Code Signing
Introduction to Code Signing
Implementing code signing templates
Managing trusted publisher
Audience
The audience for this class is the IT professional working in computer security. Roles that will benefit from this class include Security Architect, IT Security Manager, and Security Specialist that currently or plan to work directly with certificates and public key infrastructure.
Prerequisites
Some experience with Windows Server is required. General understanding and experience in IT security is necessary to understand the advanced concepts covered in this course.
What You Will Learn
After completing this hands-on PKI and Active Directory training, you will be able to:
Describe PKI and the major components of a PKI.
Design a certification authority (CA) hierarchy to meet business requirements.
Install Certificate Services to create a CA hierarchy.
Perform certificate management tasks, CA management tasks, and plan for disaster recovery of Certificate Services.
Create and publish a certificate template, and replace an existing certificate template.
Enroll a certificate manually, auto-enroll a certificate, and enroll a smart card certificate.
Implement key archival and recovery in ADCS.
Configure trust between organizations by configuring and implementing qualified subordination.
Deploy smart cards in a Windows environment.
Secure a Web environment by implementing SSL security and certificate-based authentication for Web applications.
Implementing and managing Certificate based BitLocker Data Recovery
Implement and use code signing.
Student Comments (4)