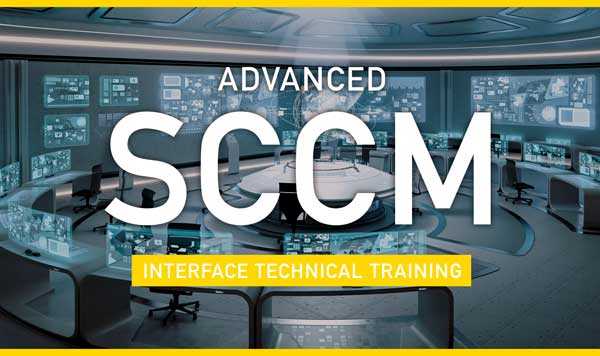 Course Description
Have you taken SCCM training and want to dig deeper? SCCM595: Advanced Configuration Manager Current Branch is the ultimate follow-up ConfigMgr training for the IT pro that wants to reach the next skill level!
This SCCM training class is taught by expert Kent Agerlund, Microsoft Regional Director and MVP Enterprise Mobility. He developed this 3-day class with the experienced SCCM administrator in mind. He will share his real-world experience. You'll learn advanced functions that you will then implement in labs.
You'll learn advanced design, installation, configuration and troubleshooting of the main features in Configuration Manager CB based on the latest Windows Server edition and Windows 10. After class, you will have a solid understanding of the design options, flow of the main features and troubleshooting techniques. This class will also discuss how to cloud connect Configuration Manager with Microsoft Azure. We will dig into services like Cloud Management Gateway, Co-management and Autopilot.
Outline
Day 1
Designing CM hierarchies
Recovery options, restore primary sites
Design fault tolerance and high availability environments
Working with HTTP and HTTPS site systems
Working with DMZ and workgroup environments
Working with multi domain/forest environment
Cloud Connect Configuration Manager
Configure and optimize SQL
Troubleshooting tools and techniques
Understanding the Script feature
Understanding log files
Status Filter Rules
Introducing WMI
Using SQL Profiler
Using Management Insights
ConfigMgr clients
Installing, configuring and troubleshooting clients
Installing HTTP and HTTPS clients
Working with Internet based clients
Understanding Co-management
Day 2
Working with reports and inventory
Working with SQL reporting services
creating custom SQL reports
Inventory management
Deep dive into the inventory process
Extending hardware inventory
Troubleshooting inventory
Creating custom inventory reports
Using CM Pivot to query clients in realtime
Content Management
Working with and troubleshooting distribution points and
distribution point groups
Working with remote distribution points
Working with peer caching technologies
Application deployment
Working with the application model
Deploying and managing Office 365
Working with different deployment types
Troubleshooting application deployments
Creating custom application reports
Day 3
Software Updates
Creating and designing the software update infrastructure
Deploying and troubleshooting Microsoft software updates
Monitoring the software update deployment process
Deploying 3rd. party updates
Deploying Windows 10 with operating system deployment
Customizing the boot images
Creating and maintaining reference images
Integrating custom frontends
Deploying images
Troubleshooting operating system deployment
Settings Management
Creating and implementing configuration items and baselines
Remediate non-compliant computers and users
Audience
IT pros with experience in System Center Configuration Manager / ConfigMgr / SCCM 2012 R2 / SCCM 2007
Prerequisites
If you have attended our "Mastering Microsoft System Center 2012 Configuration Manager or Mastering Configuration Manager" or taken the "MS-10747/48" you have an excellent foundation. If not - basic understanding of Active Directory, WSUS and SQL. Basic knowledge and working experience with Configuration Manager 2012. This ConfigMgr CB training is not a beginner's class!
What You Will Learn