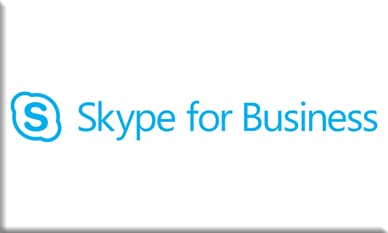 Course Description
This training will give you a good understanding of how the core functionality in Skype for Business works. You will first learn how to use Skype for Business as a real Power User. After that, the training will focus on administration and operations of Skype for Business on-premises core functionality. We will also go through architecture and troubleshooting of the most common issues. The day to day administration and operations will feel like a breeze after this training.
The core functionality includes all components in Skype for Business Server except Enterprise Voice.
The trainer is also working as a consultant. In his work, he helps organizations around the world design, review and implement Skype for Business Server. He will share his knowledge and experiences from the field.
Outline
Day 1
Skype for Business: Overview
o What is Skype for Business?
o What's new in Skype for Business from Lync
o What is Skype for Business Online?
 Skype for Business Client Overview
o The different clients
o IM & Presence
o Conferencing
o Mobility
o Skype Teams
o Persistent Chat
 Skype for Business Server Overview & Architecture
o Server Roles
o Topology
o Network
o Certificates
o DNS
Day 2
Skype for Business Administration
o Enabling and Configuring Users & Endpoints
o Creating and Configuring Policies
o Configuring External Access
o Configuring Federation
Skype for Business Operations
o Monitoring
o Patching & Maintenance
- Troubleshooting Skype for Business
o Troubleshooting Tools
o Troubleshooting Clients
o Troubleshooting Servers
Audience
This course is intended for Skype Administrators, Helpdesk/Service desk agents who want to raise their skills in Skype for Business.
Prerequisites
Before attending this course, students should have:
Basic Understanding of TCP/IP
Basic Experience in working with Lync/Skype for Business as an end-user and servicedesk operator.
What You Will Learn
Being able to fully understand all the features of Skype for Business (except Enterprise Voice). To have a basic understanding of the Skype for Business Server Architecture. Being able to troubleshoot the most common issues with Skype for Business. Being able to administer and operate a full on-premises Skype for Business environment.
You will have a good understanding and practical experience of the following techniques:
Skype for Business Overview
Skype for Business Client Overview
Skype for Business Server Overview & Architecture
Skype for Business day to day administration
Skype for Business operations
Troubleshooting Skype for Business