You landed here because SP480 is recommended for the following:

55234: SharePoint 2016 Site Collections and Site Owner Administration
GOT IT!
Questions? Call 602-266-8585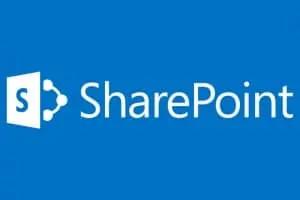 Course Description
For SharePoint on Premise, SharePoint Online
NOTE: the labs and demos are performed in SharePoint Online.
In this 5-day instructor led course, students will learn what they need to know to succeed as site owners or site collection administrators in SharePoint.  Each Module is carefully crafted to prepare students to gather knowledge, perspective, and finally experience that only Instructor Led Training can provide.  This is a very hands-on course.  Students will spend a huge portion of the course in the product learning firsthand how to configure and then use the features that a site owner and or site collection administrator needs to know to succeed in their role in SharePoint.
Outline
Module 01: What is SharePoint?
Students will learn the fundamental building blocks in SharePoint that they will later use to create robust business solutions.  It all starts here.  This module covers:
Discussion of uses and roles
The SharePoint Object Model for Power Users
Functionality via SharePoint Features
Lab 01 – In the first lab students are introduced to the lab instruction delivery method, their environment, and learn to bookmark all their initial set of site collections that will be used in the upcoming labs to complete their assignments.
Module 02: List and Libraries
This module covers the fundamental data container SharePoint uses, the list.  All aspects of the list object are covered in the scope of the Site Owner and Site Collection Administrator.   Each area of the template, form, structure and purpose of most of the out of the box templates are covered as well as creating and configuring custom list apps in the browser.   Students are introduced to both modern and classic list templates and learn how to use them.
Description of List Apps
List Columns

Data types

Site Columns

Data types

Calculated Columns
Look Up Columns
Managed Meta Data Columns
Column Validation
List Validation
List / Library Templates

Classic templates
Modern templates

Versioning
Views
Lab 02 – Students work with several of the deployed collaboration list apps.  They extend them with list columns based on the most common list column data types.  Students also create site columns and then create multiple views on each of the lists they created.  They set up versioning and work with creating and then deleting the different versions.  Students also create and use calculated columns as well as saving a list as a template.  Students will learn hands on by creating and configuring lists and libraries using a combination of classic and modern list templates and user interfaces to accomplish a set of business objectives.
Module 03: SharePoint Sites
Module 03 is all about the SharePoint web sites.  This is the fundamental starting point for users of SharePoint as they normally get to SharePoint by typing in a URL into a browser or by clicking a link to get to a SharePoint Page.
Students will learn about the different templates currently available including both the modern templates and classic templates.
Students will learn how to create SharePoint sites, configure them, add or take a way from them, an how to optimize their site users experience.
Site Components
Site Templates

Modern Site Templates
Classic Site Templates
Hub Sites – introduction only full module in module 08
Navigation
Top Level Sites
Sub Sites
Site Features
The Recycle Bin
Lab 03 – Students create sub sites based on out of the box collaboration templates deployed to their environment.  They learn to plan, diagram and then create the site navigation.  Some of the sites will inherit the parent site navigation and some will not.  Some of the sites will have different feature settings. Students will build upon their earlier skills to create a set of lists and libraries with content and settings adjusted and they will also be able to create a site from a template they created.  Students will send items to the Recycle Bin and then restore them.
Students will work with both modern and classic templates in this lab to accomplish a set of business objectives.
Module 04: Site Collections
Possibly one of the key concepts to a successful implementation and farm expansion is the understanding of the Site Collection in SharePoint.
Students will learn how to request new site Collections from their SharePoint Administrators and then how to manage and configure the Site Collection settings and features to maximize the effectiveness of their site collections for their users.
What are Site Collections?
How are Site Collections Used?
The Top Level Site
Site Collections and Security
Site Collections and Navigation
Site Collection Features
Galleries
Hub Sites, Subsites, and Site Collections
Architecture
Lab 04 – Students will be given a set of requirements and then build out one section of the entire architecture.  They will use all the concepts covered in the lecture and demo section in order to complete the lab.  At this point, students will have built out a large portion of the infrastructure of a true Intranet within SharePoint.
During this lab the students will request the creation of several site collections and then use these to create a variety of solutions using a variety of architectures and strategies in order to accomplish the business objectives of the lab.
Module 05: SharePoint Security
One of the most misunderstood features of SharePoint is the security model.  In this module Students are guided through the concepts of Authentication at a high level and then work with those concepts to learn how to configure SharePoint Security.  Best practices and practical solutions are discussed and reviewed.  Students will know how, when and why to configure SharePoint security.
Users and Content
Permission Hierarchy
Active Directory Groups, Azure Active Directory Groups, Microsoft 365 Groups
SharePoint Groups
Permission Levels
Securing SharePoint Objects
Inheritance
Custom Permission Levels
Custom SharePoint Groups
External Sharing (SharePoint Online)
Identity Governance and Entitlement

Access packages
Catalogs

Strategies
Lab 05 – Students will master the use the out-of-the-box collaboration SharePoint Groups to manage access to the Sites Collections they manage.
Students will work through breaking the inheritance at the subsite, list/library, folder, and item level and how it impacts the security of the objects stored in their site collection.
Students will work with the check permissions functionality in the advanced permissions page to understand how to verify a user or groups current access.
They will then create a custom SharePoint Group, create a custom permission level and apply it to the group for one of the Site Collections.
Students will work through a series of steps in order to understand the effectiveness of Site Collection access control lists.
Module 06: Site Columns and Content Types
This module covers the content type's part of the equation.  Students will go through a variety of options and walk away with the ability to plan and integrate content types on an enterprise level.
What are content types?
The importance of Site Columns
The content type and site column galleries
List and Library Templates and Content Types
Enterprise Content Types vs. Site Collection Content Types
Lab 06 –Students will go through the process of planning and then implementing custom content types in order to understand their importance in unlocking some of the most amazing built-in functionality of SharePoint.
Module 07: SharePoint Pages and Web Parts
A primary task in SharePoint is to construct or edit SharePoint Pages.  In this module students are guided through the different types of pages they will typically encounter and work with and then perform exercises to reinforce the how to of constructing and editing different types of SharePoint pages used for content, as well as how to navigate and work with various settings pages that only administrators have access to.
Modern Pages
Modern Web Parts
Wiki Pages
Web Part Pages
Settings Pages
Settings Windows
SharePoint Start Page
Lab 07:  Students will work with Modern Pages, Wiki Pages, and Web Part Pages to gain experience in using all 3 to create compelling User Interfaces for their users.  Students will work with Modern web parts and modern pages to create their own page templates in order to enforce governance and save time.
Module 08: SharePoint Hubs
SharePoint Online introduced SharePoint Hubs.  Hubs bring together the advantages of a Site Collection heavy architecture with the power of aggregation of content across the site collection barrier.  Students will learn about Hubs and how they can be integrated into a SharePoint Online deployment.
Students will learn how to associate their site collections with a hub and how to manage a site collection that has been designated as a hub as well as how to communicate with the SharePoint Administrator the requirements they may be tasked with requesting.
Hub Site Collections
Architecture
Associate to a Hub
Hub Site Navigation
Search and Hubs
Hub Web Parts
Lab 08:  Students will each be given a Hub Site Collection and will go through the process of associating several of their site collections to the hub, configuring the hub site navigation, creating aggregated content for the hub site web parts and observing the various presentations based on permissions.
Module 09: SharePoint Online and Teams
Microsoft Teams has exploded in popularity and SharePoint Online plays a central role in how Microsoft Teams works.  In this module Student will learn about the integration from a SharePoint Online point of view.  Student will deeply explore the integration and look at ways to further integrate these products to enhance the user experience.  Students will learn the specific differences between using SharePoint Online or Microsoft Teams by using both to solve the same business problem.
Microsoft 365 Groups and SharePoint Online
Teams and Microsoft 365 Groups
Teams and SharePoint Online
Private Channels and SharePoint Online
SharePoint Lists and Teams
Lab 09: Students will go through the process of implanting an intranet scenario for project for a department using SharePoint Online and then do the same thing but with Microsoft Teams.  Students will compare and contrast the pros and cons of each way to better understand the different approaches.
Students will go through the process of integrating and existing SharePoint Online Team site with Microsoft Teams to leverage the data already there and then use the Teams User interface to work with existing content from the SharePoint Site.
Module 10: SharePoint Online solutions and options
There are other technologies that integrate directly with SharePoint Online that allow users to create sophisticated interconnected solutions to modern business and organizational issues.  Students will explore several of them and then through a hands-on set of lab exercises work with the solutions covered to fully understand the capabilities and options available to expand what can be done with out of the box solutions.
Power Automate and SharePoint

Connectors
Flows
Permissions
SharePoint LookBook

Organization Templates
Department Templates
Community Templates
Solutions Templates
Schools Templates
SharePoint Designer 2013 and SharePoint Online

SharePoint Designer 2013 Workflows
SharePoint Designer 2013 Support
Lab 10:  Students will work with Power Automate SharePoint Templates to create a flow that notifies a team's channel when a new list item is created in one of their site collections.
Students will work with one of the SharePoint LookBook templates to understand how to get started with this aspect of the SharePoint Online product to implement a different solution.
Students will use SharePoint Designer 2013 to connect to a List in SharePoint Online and create a workflow in order to understand the process.
Audience
The audience for this course is anyone who will either be in the Site Owner, or Site Collection Administrator Role in SharePoint.
Prerequisites
There are no prerequisites for this course.
What You Will Learn
Students will learn the skills and perspective to succeed as site owners and or site collection administrators in SharePoint.
Student Comments (73)