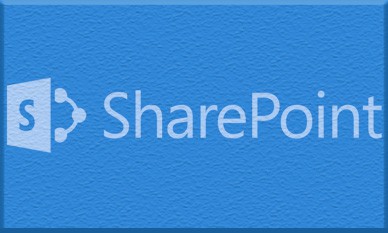 Course Description
In this 3-day instructor led course students will learn how to use SharePoint Designer effectively in all its roles with SharePoint.  Students will learn the ins and outs of SharePoint Designer as a tool to create and manipulate SharePoint Lists, Libraries, Content Types, Pages, Web Parts, External Content Types and more.
Important Note:  All labs are done using SharePoint Designer 2013 in a SharePoint 2016 on Premise Lab environment.  This course is applicable to the following versions of SharePoint: SharePoint 2013, SharePoint 2016 and SharePoint Online via Office 365.  Currently SharePoint Designer 2013 is the tool to be used for these versions of SharePoint.
Outline
Module 01 SharePoint Overview
An overview of the pieces of the SharePoint Puzzle. In this module, we review each of the components that play a central role in our dealings with SharePoint from the perspective of the user who will be working with SharePoint Designer.

The Farm
Service Applications
The Workflow Farm
Web Applications
Content Databases
Site Collections
Sites
Features
Lists
List Items
Libraries
Library Items
Metadata
SharePoint Workflow
Review
Lab – in this lab, will be getting to know the environment that you'll be working in for this class. The first thing to know is the architecture that you'll be working with each student in this class has been provided with a series of site collection each of the site collections represents an area for specific things you will do as a student in the class.
Module 02 SharePoint Designer the Tool
SharePoint Designer is a very powerful tool.  It is quite different from its predecessors, SharePoint Designer 2007 and SharePoint Designer 2010.
This module covers the downloading and installation of the product.  There are a few very important 'gotchas' that are covered here. The User Interface is covered next at a high level including the ability to customize the user interface for a particular user's needs. We detail the core components such as the Ribbon, Navigation and Content areas that make this product so great.  We cover the settings pages that allow for observation as well as configuration of certain SharePoint components and then cover the Code View and the absence of the What You See is What You Get (WYSWYG) user interface that takes many users by surprise.
Installing SharePoint Designer
The User Interface
Connecting To SharePoint
The User Interface
Quick Access Toolbar
The Ribbon
Navigation Pane
Content Area
Settings Pages
Code View
Lab – Students will install and configure SharePoint Designer.  They will then review the lab environment and connect to an existing Team Site and an Existing Publishing Portal and comparing the differences.  Reviewing the Settings pages and user interface.
Module 03 Creating SharePoint Artifacts
SharePoint Designer can be used to create many of the same things you would do in the browser.  You can use SharePoint Designer to create and configure many of the same artifacts you create through the browser.
Unlike previous versions of the product where power users created amazing Conditional Formatted Web Parts, Views, new Page Layouts in Publishing Sites, and even create customized Master pages for branding projects, SharePoint Designer is not the tool of choice for these.
In fact, creating custom conditionally formatted views will require some serious XSLT or JavaScript skills.  In this module we will cover all of the above and introduce some XSLT examples as well as the new JSLink framework for creating custom Views and also customizing the out of the Box List Forms.We will look at the fundamental difference between Collaboration and Publishing artifacts and Libraries and take a look at samples of both.Finally the Module completes with a Lab where most the topics covered are reinforces with actual hands on experience.
Lists
Libraries
Site Columns
Content Types
Sites
SharePoint Designer Code View Settings
Pages

Collaboration Pages
Publishing Pages
Snippets
Custom List Forms
Custom Actions
Custom Views

XSLT
JSLink
Lab – In this 4-part lab, students will create a new site and then populate it with Lists, Libraries, and Pages. Students will create Site Columns and a Custom Content Type and then a create and configure a Library to use the new Content Type.
Students will add several web parts to different pages. Students will use code snippets to create custom pages that leverage jQuery, XSLT, and JSLink. (Students will not write any code, snippets will be provided).
Module 04 SharePoint 2010 Workflows
SharePoint Designer is the tool used to create what are referred to as Custom SharePoint 2010 Workflows.  These are the same very powerful workflows supported in SharePoint 2010.  SharePoint is also the tool used to create SharePoint Workflows which take advantage of a different fundamental architecture which allows for greater scalability.  Some Farms deploy SharePoint Workflows, and some do not.  For either way, Custom 2010 Declarative Workflows created with SharePoint Designer are supported.
What is Workflow?
SharePoint 2010 Workflow Runtime
SharePoint Workflow Runtime
Out of Box Workflows
Sequential Workflows
State Machine Workflows
2010 Workflows with SharePoint Designer
Initiation Form Parameters
Define Workflow Lookup
String Builder
Local Variables
Association Columns
Conditions
Powerful Comparisons
Actions
Steps
Impersonation Steps
Parallel Blocks
Tasks List
Workflow History List
Visualizations
Start Options
Associations
List / Library Workflows
Reusable Workflows
Content Type Workflows
Site Workflows
Globally Reusable Workflows
Planning
Designing
Creating
Deploying
This lab has three exercises. (NOTE: all screen shots are shown as StudentX please use YOUR student letter)
Exercise One - SharePoint 2010 Workflow - Title Setter Students will reference a planning diagram and then create a Document Library to which they will deploy a custom workflow that checks to see if a new document has a title when it's added to the library, if it doesn't it will create a new string and set the Document Title to that value. This workflow will automatically start when a document is added to the library.
Exercise Two – Adding Functionality to the SharePoint 2010 Title Setter Workflow Students will edit their Title Setter Workflow to accept user input and change the workflow to be manually started by users. It is very common to add functionality to an existing workflow that has been deployed. These changes include:
v Gathering the value of the new Title from the User with a workflow Initiation form.
v Adding email notification to their workflow.
An updated diagram including the added functionality will be provided.
Exercise Three - Business Requirements Workflow Students are provided with a set of Business Requirements and they must go through the entire planning, design, and implementation of their solution from start to finish. Students will review and explain their plan with the instructor before beginning the implementation phase.
Module 05 SharePoint Designer Workflow Manager Workflows

Workflow Manager
Stages
Visual Designer
Click and drag
Copy and Paste
Loops
Call Web Service Action
Start Workflow Actions
Packaging
Dictionary Type Variables
Lab: Your instructor will lead you through a series of Labs that demonstrate some of the differences and functionality offered by those implementations with a Workflow Farm that can create SharePoint 2013 Workflows.
Special attention will be paid to the differences between Stages and Steps.
SharePoint 2013 Version of the Title Setter Workflow
Instructor Demo - SharePoint 2013 Looping Workflow
Module 06 External Content Types

Types of External Content Types
Authentication
Setting Up the Connection
Creating the Operations
Parameters
Filters
Creating External Lists
Lab: Students will learn how to create connections to external systems and bring the Line of Business Data to SharePoint using SharePoint Designer 2013 to set up the connections and create the allowed operations on the external systems using the SharePoint User Interface. Students will use several of the Web Parts in the Business Data Category to create interactive solutions.
Instructor will lead Students through process of configuring and Creating External Content Type and then creating Lists, and a Web Part Page with Connections to showcase the dynamic filtering of external content.
Students will connect to and External database and configure a mapping of the External Content Type to the Office Contact Object in order to facilitate the export of data in business card view to an outlook client application.
Module 07 SharePoint Branding Landscape

SharePoint Designer Role
Composed Looks
Collaboration Sites
Publishing Sites
Design Manager
Lab: Composed Looks, the second part deals with creating a Custom Composed Look and finally Branding Publishing Sites with Design Manager.
SharePoint Designer 2013 is not the tool used for branding Publishing sites any more in most cases, so the process is discussed in depth and demonstrated so that students who encounter this as part of their job know where to start.
Lab – Composed Looks
Lab Overview: Students Will Use and Customize a Composed Look and apply it to a Site.
Audience
SharePoint Power Users who are given access to SharePoint Designer.
Prerequisites
Students should be effective Site Collection Administrators in SharePoint (55033).
A Fundamental understanding of HTML, CSS, JavaScript / JQuery are helpful, but not required.
What You Will Learn
At the end of this course student will be able to:
Connect to SharePoint using SharePoint Designer
Create and configure SharePoint Artifacts using SharePoint Designer
Plan, create, configure and deploy SharePoint Designer Custom Workflows
Create and configure External Content Types using SharePoint Designer
Understand the SharePoint Branding Landscape and the Role of SharePoint Designer in it.
Student Comments (4)