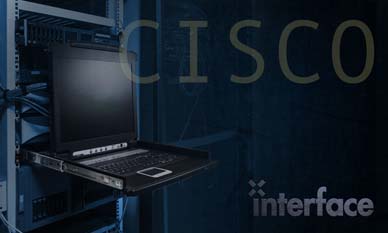 Course Description
This course, Deploying Cisco Unified Contact Center Express (UCCXD) provides the student with hands-on experience and knowledge of tasks typically performed during contact center deployment. This includes the deployment of Cisco Unified Contact Center Express and Cisco Unified IP Interactive Voice Response (IVR) (Cisco Unified CCX and Cisco Unified IP IVR) as contact center solutions. Tasks include planning, installation, and configuration, scripting, and troubleshooting.
Outline
Module 1: Cisco Unified CCX Product Overview
Lesson 1: Cisco Unified CCX Product Packages
Cisco Unified CCX Product Family
Feature Changes In Version 11
Cisco Unified CCX Primary Functions
Cisco Unified CCX Product Package Options
Cisco Unified CCX Compatibility
Cisco Unified CCX Operating Systems
Cisco Unified CCX Hardware Platforms
Cisco Unified CCX Capacities
Lesson 2: Cisco Unified CCX Architecture
The Cisco Unified CCX Environment
Cisco Unified CCX Cluster Components
Cisco Unified CCX Datastores
Cisco Unified CCX Deployment Models
Lesson 3: Designing Cisco Unified CCX
Design Considerations and Terminology
Call Center Sizing Calculations
Unified Communications Sizing Tool
Network Considerations from the Cisco Unified CCX Design Guide
Module 2: Cisco Unified CCX Installation and Configuration
Lesson 1: Installing Cisco Unified CCX
Preliminary Considerations
Single Server or First Node Installation
Single Server or First Node Server Setup
Second Node Installation and Setup
Installing Cisco Unified CCX in a VM
Migrating to a VM
Upgrading Cisco Unified CCX
Lesson 2: Managing Cisco Unified CCX
Cisco Unified Communications Manager Administration
Cisco Unified CCX Administration
Cisco Unified CCX Subsystems
Administration Tools
Supervisor and User Web Pages
Cisco Finesse Administration
Serviceability and Maintenance Summaries
Lab 2-1: Review Cisco Unified CCX Installation
Lesson 3: Configuring Basic Properties of Cisco Unified CCX
Call Flow Terms Defined
The Cisco Unified CCX Call Flow
Basic Cisco Unified CCX Configuration
Configuration Wizards
Lab 2-2: Provisioning Telephony and Media
Module 3: Cisco Unified CCX Scripting
Lesson 1: Understanding Script Editor Basics
Understanding Script Editor Basics
Knowing the Script Editor
Script Management
Debugging a Script
Lab 3-1: Understanding Script Editor Basics
Lesson 2: Creating a Basic IVR Script
Starting a New Script
Starting and Ending a Script and a Call
Additional Steps for Playing a Message
Lab 3-2: Start Your New Locator Script
Lesson 3: Prompting and Collecting Information
Common Prompt and Collect steps
Additional Prompting Steps
Assigning Variable Information
Getting and Setting Contact Information
Transferring a call
Lab 3-3: Prompting and Collecting Information from a Caller
Lesson 4: Accessing an External Database
Database Access Overview
Setting up the Database Subsystem
Using Database Steps
Lab 3-4: Accessing a Database
Lesson 5: Making Decisions
Steps used to create a loop
Steps Used for Counting
Decision Steps
Lab 3-5: Loops, Counters, and Decision Making
Lesson 6: Confirming Caller Input
Creating Generated Prompts
Confirmation Steps
Conditional Prompt Steps
Lab 3-6: Confirming Caller Input
Module 4: Cisco Unified CCX ACD Operations
Lesson 1: Implementing Cisco Unified CCX
ACD Components Defined
Cisco Finesse IP Phone Agent
Cisco Finesse Agent Desktop
Cisco Finesse Supervisor Desktop
The Call Flow Revisited
Configuring Cisco Unified CCX ACD Properties
Lab 4-1: Configuring Cisco Unified CCX
Lesson 2: Scripting Fundamentals for Cisco Unified CCX
Basic Cisco Unified CCX Script Design
Cisco Unified CCX Script Steps
Lab 4-2: Cisco Unified CCX Scripting
Lesson 3: Using Desktop Administration
Sign In to Cisco Finesse Administration
Settings
Manage Call Variables Layout
Manage Desktop Layout
Phone Books
Reason Codes
Workflows
Team Resources
Call Recording Using Cisco MediaSense
Lab 4-3: Using Finesse Administration and Call Recording
Lesson 4: Advanced Cisco Unified Contact Center Express Scripting Topics
Context Service
Day of Week, Time of Day, and Holiday Routing
Using Subflows, Real-time Data, and Exception Handling
Manipulating Data
Using Email and HTTP Applications
Lab 4-4: Advanced Cisco Unified CCX Scripting Techniques
Lesson 5: Using Cisco Unified CCX Reports
Cisco Unified CCX Reporting Options
Real-time Reporting
Cisco Unified IC
Lab 4-5: Cisco Unified Contact Center Express Reporting
Module 5: Cisco Unified Contact Center Express Premium Functions
Lesson 1: Configuring the Outbound Dialer
Outbound Dialer Overview
Common Outbound Configurations
Outbound IVR Dialing
Agent Based Progressive and Predictive Outbound Dialing
Outbound Direct Preview Dialing
Outbound Dialer Reports
Troubleshooting Information
Lab 5-2: Outbound Preview Dialing
Lesson 2: Configuring Agent Email and Agent Web Chat
Email and Web Chat Overview
Common Configurations
Agent Email Configuration
Agent Web Chat Configurations
Lab 5-3: Agent Email and Web Chat
Lesson 3: Understanding ASR and TTS
MRCP ASR and TTS Overview
Provisioning ASR and TTS Servers
Grammars
Script Editor Steps
Spoken Names
Text-to-Speech
Lab 5-4: Spoken Names and Automatic Speech Recognition
Module 6: Cisco Unified CCX Maintenance
Lesson 1: Using Cisco Unified RTMT
Cisco Unified RTMT Concepts
Installing Cisco Unified RTMT
Performance Monitoring
Tools
Lab 6-1: Using the Cisco Unified Real-time Monitoring Tool
Lesson 2: Using the Disaster Recovery System
DRS Overview
Performing Backups
Restoring a Backup
Audience
The primary audience for this course is as follows:
Cisco Unified Communications system channel partners and resellers
System engineers
Customers deploying and maintaining Cisco Unified Contact Center Express products.
Prerequisites
To fully benefit from this course, students should have the following prerequisite skills and knowledge:
Internetworking Fundamentals
Basic IP telephony concepts
Cisco Unified Communications Manager
Cisco IP phones, Cisco IP Communicator
Contact Center operations
RELATED COURSES:
ACCXSL: Advanced Contact Center Express Scripting Labs
What You Will Learn
Upon completing this course, the learner will be able to meet these overall objectives:
Provide a comprehensive overview of the Cisco Unified Contact Center Express product suite. This overview will cover descriptions of the product, compatibility, and hardware and software options, architecture, and sizing and ordering tools.
Provide a complete description of the Cisco Unified CCX installation process, the configuration required with an overview of most common configuration web pages, and describe the call flow processes needed to establish a call on Cisco Unified CCX.
Describe the Cisco Unified CCX script editor, how it is installed and how to implement common IVR scripting techniques.
Provide a comprehensive view of Cisco Unified CCX ACD operations to include basic contact center buildup, scripting, agent and supervisor desktop configurations, advanced scripting topics, and reporting.
Describe how to install, configure and use features found in Cisco Unified CCX Premium such as, Remote Monitoring, Outbound Dialer, Agent Email, Agent Web Chat, and Automatic Speech Recognition (ASR) and Text-to-Speech (TTS).
Understand how to maintain and monitor a Cisco Unified CCX system.