The Benefits of COBIT Certification in your Enterprise IT Environment by Mark Thomas

The Benefits of COBIT Certification in your Enterprise IT Environment by Mark Thomas
Like This Video
0
50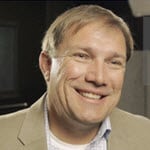 In this video, COBIT and ITIL instructor Mark Thomas describes the benefits of training and certification of COBIT. Mark explains that COBIT is the only Enterprise IT Governance Framework and why adopting it into your organization can very beneficial.
Register for our next instructor-led COBIT Certification class today:
COBIT® 5 Foundation and Implementation IT Governance Training
For other training classes by Mark Thomas, see our course schedule:

0
123
0
In this video, you will gain an understanding of Agile and Scrum Master Certification terminologies and concepts to help you make better decisions in your Project Management capabilities. Whether you're a developer looking to obtain an Agile or Scrum Master Certification, or you're a Project Manager/Product Owner who is attempting to get your product or … Continue reading Agile Methodology in Project Management

0
441
3
In this video Dan Wahlin demonstrate the similarities and differences between C# and JavaScript and the future of JavaScript (ES6).

4
508
3
In this IT Security training video, Security expert Mike Danseglio (CISSP / CEH) will perform several malware investigations including rootkits, botnets, viruses, and browser toolbars.