CIDR – Classless Inter-Domain Routing in CompTIA Security +

CIDR – Classless Inter-Domain Routing in CompTIA Security +
Like This Video
0
94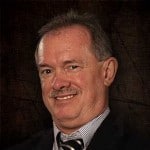 In this video, Steve Fullmer describes the basics of (CIDR) Classless Inter-Domain Routing and why it's important to recognize this notation for anyone who is preparing for CompTIA Security + certification. CIDR notation is used when you don't need to use a Class A, B or C address. Using a CIDR values allows you to know how many bits are used for the subnet mask and the host in shorthand.
This video is from our CompTIA Security + Video Certification Course, start training today!
Also see Steve's other video certification courses:
Project Management Professional (PMP®) Certification Video Training PMBOK® 6th Edition
PMI-PBA Business Analysis for IT Analysts and Project Managers (PMI-PBA)® Certification

0
284
1
In this video, Cisco CCNA instructor Mark Jacob show how to find and fix misconfigured subnet masks in a typical IT network environment. Mark Jacob Cisco and CompTIA Network + Instructor – Interface Technical Training Phoenix, AZ

0
1332
4
In this session, we are going to look at how to subnet a Class B address into multiple network segments using what's called The Magic Box. Let's run through this real quick.