Classifying Cyber Attacker Attributes

Classifying Cyber Attacker Attributes
Like This Video
0
32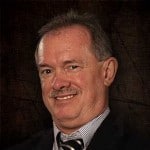 In this video, CompTIA Security + instructor Steve Fullmer presents how to categorize different types of cyber attackers – Internal vs External Threats and the difference between intent and motivation.
This video is from our CompTIA Security + Video Certification Course, start training today!
Also see Steve's other video certification courses:
Project Management Professional (PMP®) Certification Video Training PMBOK® 6th Edition
PMI-PBA Business Analysis for IT Analysts and Project Managers (PMI-PBA)® Certification

0
119
0
In this video, you will gain an understanding of Agile and Scrum Master Certification terminologies and concepts to help you make better decisions in your Project Management capabilities. Whether you're a developer looking to obtain an Agile or Scrum Master Certification, or you're a Project Manager/Product Owner who is attempting to get your product or … Continue reading Agile Methodology in Project Management

0
97
1
In this video, Windows Instructor Steve Fullmer presents the navigation and some of the new features associated with Windows 10 including Sysinternals Tools for Windows Client, Windows core concepts, exploring Process Explorer as well as some of the features that are not yet ready for prime time but will be released shortly in the future with Windows 10.

0
19
0
In this video, PMP instructor Steve Fullmer present why change is challenging, rewarding, and poorly understood. You need to understand why and how to lead change.