Configuration Management in IT Business Services (A Practical Application) by Mark Thomas

Configuration Management in IT Business Services (A Practical Application) by Mark Thomas
Like This Video
0
11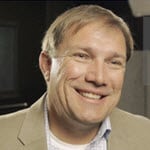 In this video, ITIL and COBIT Instructor Mark Thomas discusses practical applications of Configuration Management in IT Business Services and how it can be used to meet business requirements and IT goals from the stakeholder's needs. Mark shares his experiences and provides some real-world examples of designing and adopting a Configuration Management System.
For instructor-led IT Business Services certification, see our course schedule:


0
952
3
Configuring Navigation in a Publishing Site in a SharePoint Site that's in the Site Collection where the Publishing Feature has been activated, changes dramatically from that in a Collaboration Site.

4
508
3
In this IT Security training video, Security expert Mike Danseglio (CISSP / CEH) will perform several malware investigations including rootkits, botnets, viruses, and browser toolbars.