Configuring Skype for Business in Office 365

Configuring Skype for Business in Office 365
Like This Video
0
131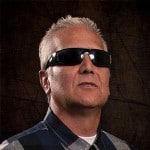 In this Office 365 training video, learn how to install and configure Skype for Business in Office 365.
For instructor-led Office 365 training classes, see our course schedule:
Spike Xavier
SharePoint Instructor – Interface Technical Training
Phoenix, AZ

0
223
1
In this Office 365 training video, instructor Spike Xavier introduces some of the most popular services found in Microsoft Office 365 including the Admin Portal and Admin Center.


0
364
1
Configuring Navigation in a Publishing Site in a SharePoint Site that's in the Site Collection where the Publishing Feature has been activated, changes dramatically from that in a Collaboration Site.