Critical Path Decisions Simplified in Project Management

Critical Path Decisions Simplified in Project Management
Like This Video
0
14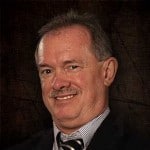 In this video, PMP instructor Steve Fullmer teaches the critical path concepts using a simple story to help make a complex process easily understandable.
This video is from our Project Management Professional (PMP®) Certification Video Training PMBOK® 6th Edition now available at Interface Technical Training.
Also see Steve's PMI-PBA Business Analysis Certification Course:
PMI-PBA Business Analysis for IT Analysts and Project Managers (PMI-PBA)® Certification

0
119
0
In this video, you will gain an understanding of Agile and Scrum Master Certification terminologies and concepts to help you make better decisions in your Project Management capabilities. Whether you're a developer looking to obtain an Agile or Scrum Master Certification, or you're a Project Manager/Product Owner who is attempting to get your product or … Continue reading Agile Methodology in Project Management

4
507
3
In this IT Security training video, Security expert Mike Danseglio (CISSP / CEH) will perform several malware investigations including rootkits, botnets, viruses, and browser toolbars.

0
19
0
In this video, PMP instructor Steve Fullmer present why change is challenging, rewarding, and poorly understood. You need to understand why and how to lead change.