What is a Database by SQL Server instructor Peter Avila

What is a Database by SQL Server instructor Peter Avila
3
0
14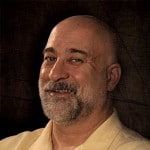 In this video, SQL Server instructor Peter Avila presents a simple explanation to what a database is and how to use them.
There are a few terms for SQL Server administrators to understand as they pertain to databases.
Miniworld:
An aspect of the real world. Anything from which a database can be made from.
Data:
The raw facts such as transaction details that describe the relevant aspects of the miniworld, including its entities, relationships, states and others.
Information:
We store all these facts so that we can ask the database questions against the data. Information is derived from the data and supports the decision-making process.
Once these terms are understood, then we can establish a database.
Database:
A repository of data that acts as a model of a miniworls in which data are organized in a way that makes it possible to retrieve useful information.
For instructor-led see our SQL Server training schedule.
For more SQL Server training see Peter's tech blog articles.
Enjoy!
Peter Avila
SQL Server Instructor – Interface Technical Training
Phoenix, AZ

0
74
0
In this video, you will gain an understanding of Agile and Scrum Master Certification terminologies and concepts to help you make better decisions in your Project Management capabilities. Whether you're a developer looking to obtain an Agile or Scrum Master Certification, or you're a Project Manager/Product Owner who is attempting to get your product or … Continue reading Agile Methodology in Project Management

0
43
1
In this video, Windows Instructor Steve Fullmer presents the navigation and some of the new features associated with Windows 10 including Sysinternals Tools for Windows Client, Windows core concepts, exploring Process Explorer as well as some of the features that are not yet ready for prime time but will be released shortly in the future with Windows 10.

2
271
3
In this IT Security training video, Security expert Mike Danseglio (CISSP / CEH) will perform several malware investigations including rootkits, botnets, viruses, and browser toolbars.