The Difference Between Joins in SQL Server (Inner, Outer, Left and Right Joins)
Home
>
Videos
>
SQL Server
> The Difference Between Joins in SQL Server (Inner, Outer, Left and Right Joins)

The Difference Between Joins in SQL Server (Inner, Outer, Left and Right Joins)
Like This Video
0
3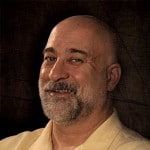 The Difference Between Joins in SQL Server (Inner, Outer, Left and Right Joins)
In this video, SQL Server instructor Peter Avila answers one of the most common questions he receives while teaching; "what's the difference between inner joins and outer joins?"
For instructor-led SQL Server training, see our course schedule.

0
2
0
In this SharePoint training video, we will cover Navigation Controls in a Publishing Site. Typically, a Team Site is the Site using SharePoint Collaboration Tools and is used primarily with Collaboration.

0
3
0
Configuring Navigation in a Publishing Site in a SharePoint Site that's in the Site Collection where the Publishing Feature has been activated, changes dramatically from that in a Collaboration Site.

0
18
1
In this IT Security training video, Security expert Mike Danseglio (CISSP / CEH) will perform several malware investigations including rootkits, botnets, viruses, and browser toolbars.