Establishing a Theory of Probable Cause in Network Troubleshooting

Establishing a Theory of Probable Cause in Network Troubleshooting
Like This Video
0
724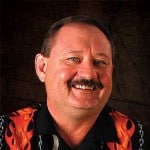 ---
This content is from our CompTIA Network + Video Certification Training Course. Start training today!
---
When issues arrive in network environments, it's common to focus on the final fix and document the solutions taken. In many cases, it's equally important to identify the actual cause of the issue. In this video, CompTIA Network + instructor Rick Trader provides two valuable insight methods into establishing a theory of probably cause.
Network Administrator start with identifying the problem and then the next transition is to establish a probable cause for why the problem happened in the first place.
Diagnosing the Symptoms
Question the Obvious
Is the machine on? Are the cables in good condition and connected? Etc…
Methodically Troubleshoot Components
Two Options for Troubleshooting
Top-to-Bottom / Bottom-to-Top
Test at Each Layer of the OSI Model
Hardware or Software
Adapter or Cabling
Known Good (Replace suspected hardware with known good hardware)

Try to replicate the issue on another computer. Can you replicate the same problem?
Divide and Conquer
Start in the Middle of the OSI Model
Depending on Result, Continue Narrowing your Search
Until next time….
Rick Trader
CompTIA Network + Instructor – Interface Technical Training
Phoenix, AZ
Video Certification Training: CompTIA Network +

0
3774
0
Mark Jacob, Cisco Instructor, presents an introduction to Cisco Modeling Labs 2.0 or CML2.0, an upgrade to Cisco's VIRL Personal Edition. Mark demonstrates Terminal Emulator access to console, as well as console access from within the CML2.0 product. Hello, I'm Mark Jacob, a Cisco Instructor and Network Instructor at Interface Technical Training. I've been using … Continue reading A Simple Introduction to Cisco CML2

0
692
1
This content is from our CompTIA Network + Video Certification Training Course. Start training today! In this video, CompTIA Network + instructor Rick Trader demonstrates how to use cable testers in network environments. Let's look at some tools that we can use to test our different cables in our environment. Cable Testers Properly Wired Connectivity … Continue reading Cable Testers and How to Use them in Network Environments

0
71
0
In this video, PowerShell instructor Jason Yoder shows how to add Methods (PSMethod) to your code using free software that's added into the PSObject. For instructor-led PowerShell courses, see our course schedule. Microsoft Windows PowerShell Training Download the Building Methods PowerShell script</a> used in this video. <# ╔══════════════════════════════════════════════════════════════════════════════╗ ║ ║ ║ Building Methods ║ ╟──────────────────────────────────────────────────────────────────────────────╢ … Continue reading How to Build in a PSMethod to your PowerShell Code