Fun Tricks with Network Wildcard Masks and ACL's

Fun Tricks with Network Wildcard Masks and ACL's
Like This Video
0
7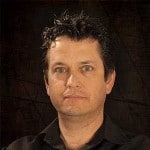 In this video, Cisco CCNA instructor Mark Jacob show some tricks that network administrators can do with wildcards.
While this is not part of the Cisco ICND certification preparation, they can be useful when creating Access List Statements in real-word situation.
For instruct-led Cisco CCNA Certification classes, see our course schedule:

0
5
0
In this SharePoint training video, we're going to cover creating Lists and Libraries. Now, we want to go back to our hierarchy of objects. We're going to start at the Site Collection level. That's where we want to make sure we're in the right Site Collections. For Instructor-Led SharePoint Training, see our SharePoint Course Schedule  Spike … Continue reading Creating Lists and Libraries in SharePoint


0
12
1
In this IT Security training video, Security expert Mike Danseglio (CISSP / CEH) will perform several malware investigations including rootkits, botnets, viruses, and browser toolbars.