How Hackers Hack Your Assets – A Security Training Video for Everyone – May 23, 2017
Home
>
Videos
>
IT Security
> How Hackers Hack Your Assets – A Security Training Video for Everyone – May 23, 2017

How Hackers Hack Your Assets – A Security Training Video for Everyone – May 23, 2017
Like This Video
0
41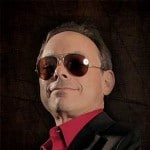 In this recorded video from our Interface Webinar on May, 23 2017, IT Security Instructor Mike Danseglio presents the philosophy and processes hackers engage in when trying to hack your information and assets.
While this presentation is intended for System Administrators and those who defend assets, it's really valuable for anyone who needs to understand how to protect and defend information.
Mike discusses the hacker's attack methodology. From Setting Objectives, Recon, Exploitation and their need to hide what they've done.
For instructor-led IT Security training, see our course schedule:
IT Security Training CISSP / CEH / CHFI & CompTIA Security + Certification

0
69
0
In this video, you will gain an understanding of Agile and Scrum Master Certification terminologies and concepts to help you make better decisions in your Project Management capabilities. Whether you're a developer looking to obtain an Agile or Scrum Master Certification, or you're a Project Manager/Product Owner who is attempting to get your product or … Continue reading Agile Methodology in Project Management


2
251
2
In this IT Security training video, Security expert Mike Danseglio (CISSP / CEH) will perform several malware investigations including rootkits, botnets, viruses, and browser toolbars.